Volvo Unveils Beautiful, All-New XC90 Interior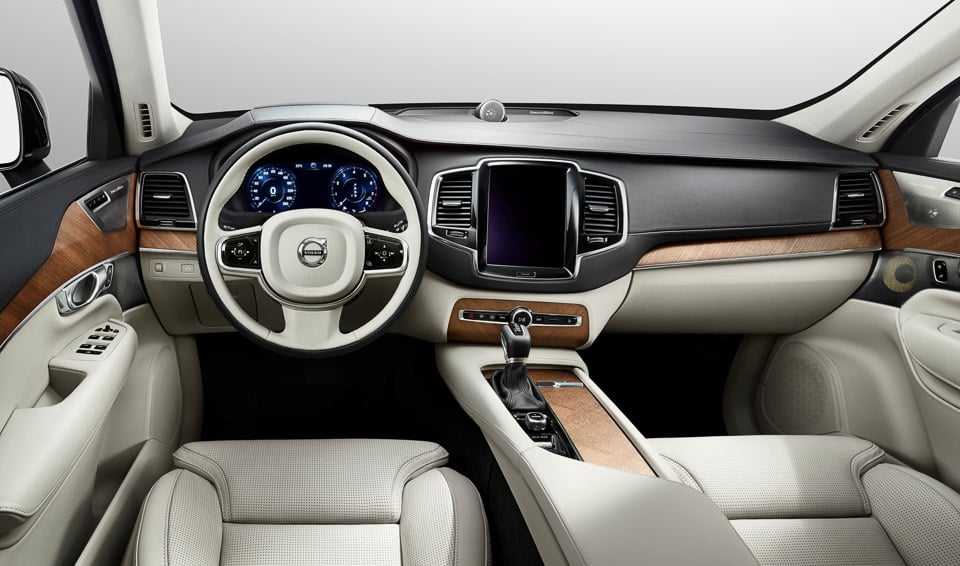 Volvo has released interior images of its all-new XC90 SUV prior to revealing the new vehicle in its entirety at the 2014 Paris Auto Show this October. The focal point of the new interior is Volvo's tablet-like touchscreen control console which we expect will run the Apple CarPlay system created under a Volvo/Apple partnership.
The interior shows off three rows of seating done in white, perforated leather with wood trim throughout the cabin. The second row of seats is a three-across configuration with the two reclining bucket seats on the outside and an optional integrated booster in the middle. The driver's dashboard is updated with a dynamic display that defaults to a speedometer and tachometer setup.
Volvo's new interior is intended to reflect the company's Scandinavian heritage, with simple, elegant designs and natural wood details. This is also the first Volvo to use the company's Scalable Product Architecture (SPA) which allows for a greater range of design options while improving drivability and incorporating the latest safety features.