Audi to Show RS5 TDI Concept at AMI Leipzig
audi | May 31, 2014
---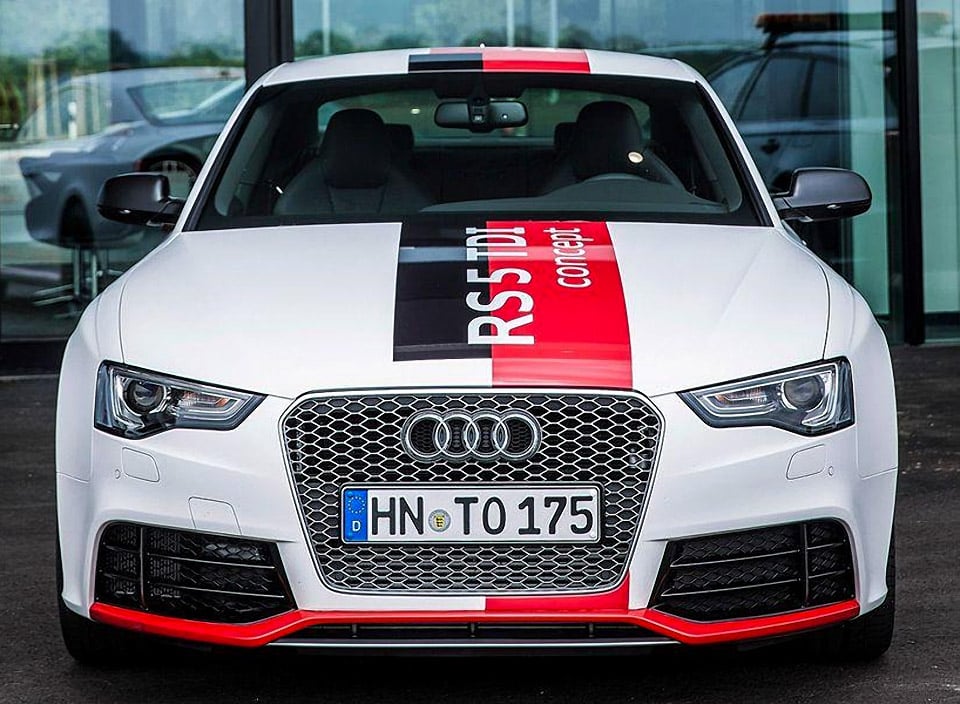 Audi is celebrating the 25th anniversary of its TDI diesel engine by unveiling an RS5 coupe concept sporting a 385 horsepower TDI engine. While the powerplant falls short of the RS5's 450hp gasoline V8, as we expect from a diesel, the engine is able to boost the torque up to a whopping 553 lb-ft. as compared to the V8's 317 lb-ft. The concept vehicle can therefore hit 0-to-100 km/h (62 mph) in a very quick 4 seconds or so, which is faster than the RS5 coupe's 4.5 seconds.
Audi's turbo diesel is fitted with a twin turbo system with one of the turbos being electrically powered in an attempt to eliminate the dreaded turbo lag. The smaller turbo is electrically driven for the low-end of the rev spectrum and the bigger turbo supplies the boost at the high end.
The RS5 TDI Concept will be unveiled in June at AMI Leipzig. We're looking forward to seeing the TDI concept on the track and we'd love to compare its exhaust note to the gas engine's throaty sound.