2016 Vaylon Pegase: The Flying ATV
atv | flying car | off-road | June 2, 2014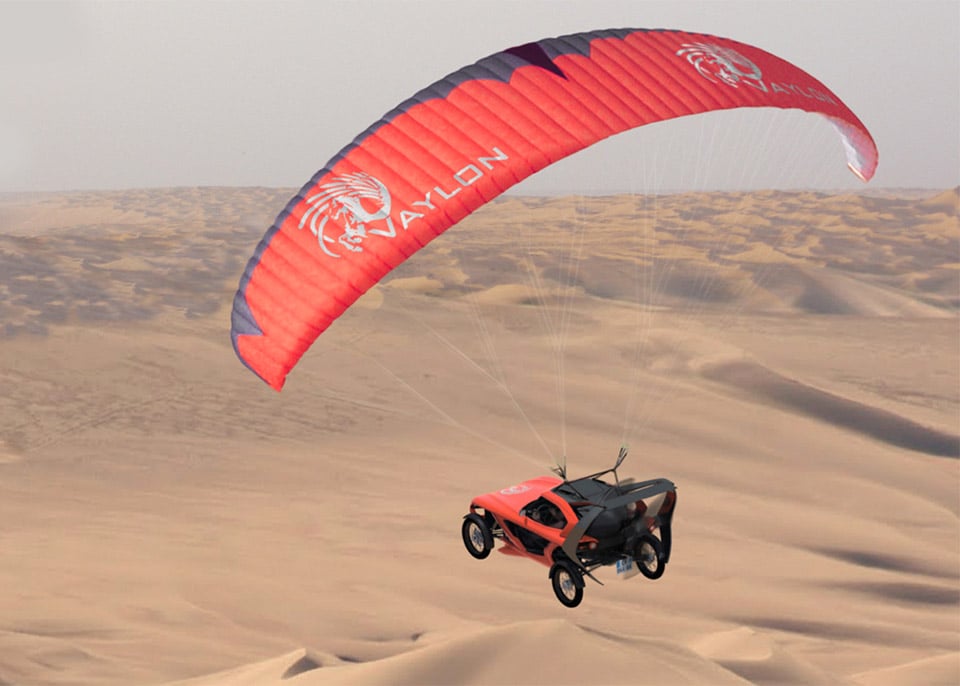 Despite its promotional footage looking like something out of a video game, the makers of the Vaylon Pegase are really working on building this unusual vehicle, which combines an off-road buggy with an ultra-light aircraft.
The Pegase is designed for driving across a variety of ground terrains, including wet or dry obstacles, and can then can be propelled into flight without need for a long runway. Top speed on the ground is 65mph, while its air speed ranges from 35 to 50mph. Their target operating time for the vehicle is three hours, though it's not clear how much of that is flying time versus driving time.
Its makers envision that the vehicle could be used for military and other operations which require access to difficult to reach areas. To that end, its propellor has been designed to minimize noise, and once airborne, the Pegase can glide silently if needed. One interesting design choice is the BMX-like tires instead of the fat wheels typically seen on ATVs. While that should cut down on weight, we're wondering what sort of impact that will have on traction.
Vaylon hopes to produce its first vehicles in 2015.