ABT Sportsline 370hp Audi S3 Sedan
abt sportsline | audi | June 2, 2014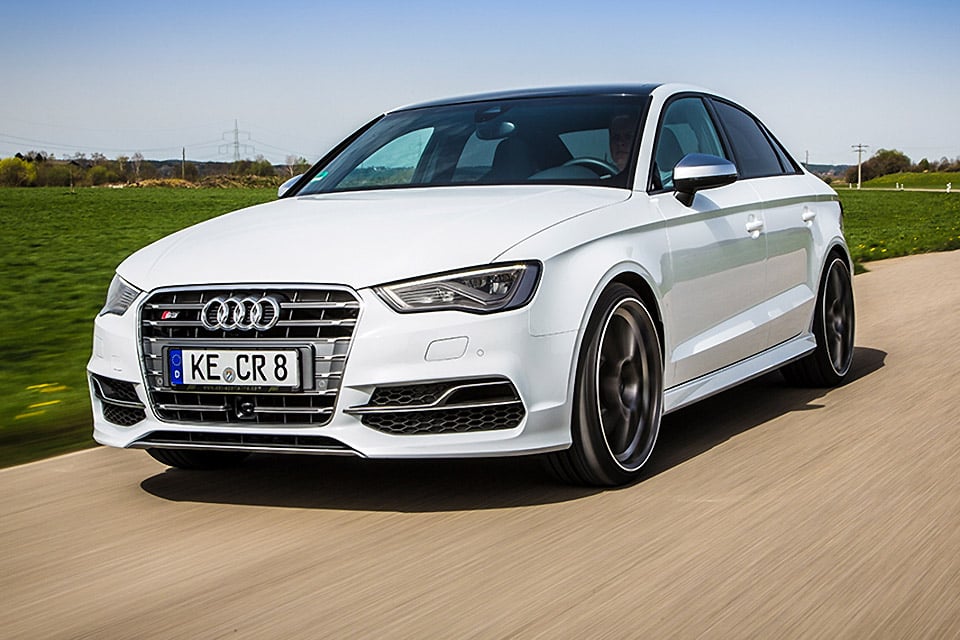 ABT Sportsline often takes their aftermarket tuning skills to the biggest Audi sports sedans, like the Audi RS6 Avant, but they're not afraid of also tackling the smaller range of Audi cars. In this case, ABT applied their tuning magic to the Audi S3 sedan and the result is a boosted sports sedan that's not only quicker but also has some new styling touches.
ABT boosts the S3's standard 300 hp 2.0-liter turbo four-cylinder engine up to a max of 370hp, which also increases the car's top speed to 164mph. This means the small sedan will rocket from 0-to-100 km/h (62 mph) in 4.5 seconds. ABT has also put a set of their 20-inch DR wheels on the S3, which are available in either a gunmetal gray or mystic black finish. Cosmetically, ABT added fender inserts to the front end, integrated entrance lights, new floor mats, and air caps on the tires.
No doubt the Audi S3 is a fun car to drive when it rolls off the production line. But with the ABT Sportsline tuning package, you may just surprise yourself along with other drivers on the roads.