Mitsubishi to Take on Pikes Peak in 603HP EV
mitsubishi | pikes peak | racing | June 3, 2014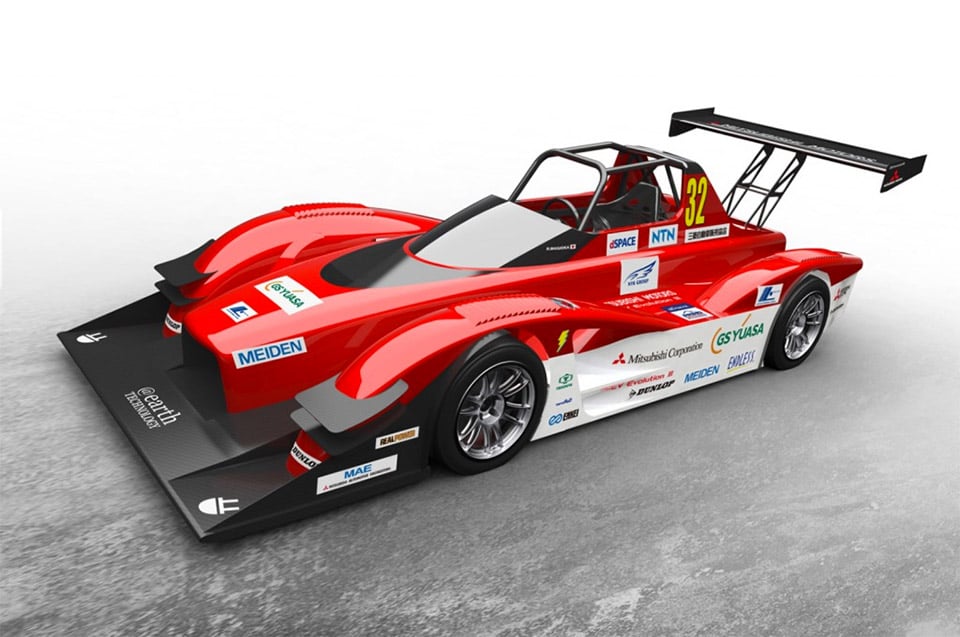 Pikes Peak is one of the most impressive and difficult hill climbs in the U.S., if not in the world. While Mitsubishi has driven the course before in an electric race car, this year they will be bringing a newly upgraded car, dubbed the MiEV Evolution III.
The latest version of the MiEV Evolution sports a generous 450kW (~603 hp), versus 400kW (~536 hp) in the prior generation, the Evolution II. It achieves this power with four individual 112.5 kW motors. In addition, the chassis has seen a reduction in weight, aerodynamics have adjusted to improve downforce, and the S-AWC 4WD system has been tuned to enhance handling.
Mitsubishi will be sending two of the cars to the Pikes Peak International Hill Climb in Colorado later this month, piloted by drivers Hiroshi Masuoka, and Greg Tracy.