Mercedes GL Black Crystal Edition
larte | mercedes | tuners | June 6, 2014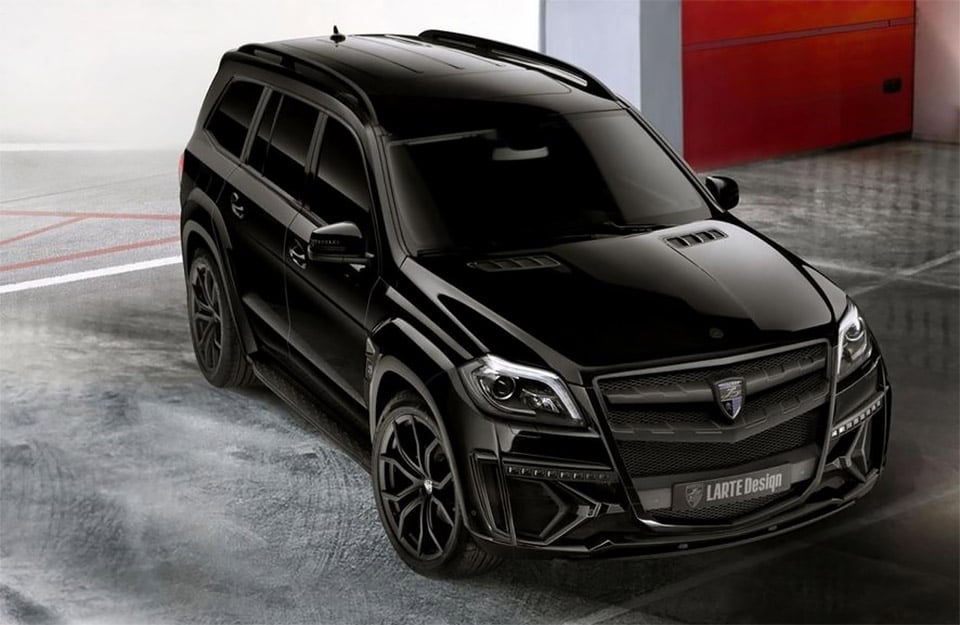 Russia's LARTE Design has dramatically tricked out the Mercedes GL-Class SUV with their bold Black Crystal body kit. Virtually ever component of the body has been enhanced for both styling and aerodynamics, adding new a dynamic new grille, front and rear bumpers, carbon bumper inserts, side sills, and rear door plates. In addition, the kit includes upgraded LED daytime running lights a large LED taillight cluster and widened front wheel arches. Of particular note are the major changes to the rear end, which is significantly more aggressive and futuristic than the GL's stock tail.
Massive 22-inch black alloy wheels, and an upgraded quad-pipe stainless steel exhaust system round out the physical mods. In addition, LARTE tunes up the stock 3.0-liter V6 diesel engine from 258 horsepower to 290 horsepower.
There's word on how much the Black Crystal tuning package costs at this point, but it sure is purdy to look at.