Lotus Announces Limited Edition Exige LF1
lotus | June 11, 2014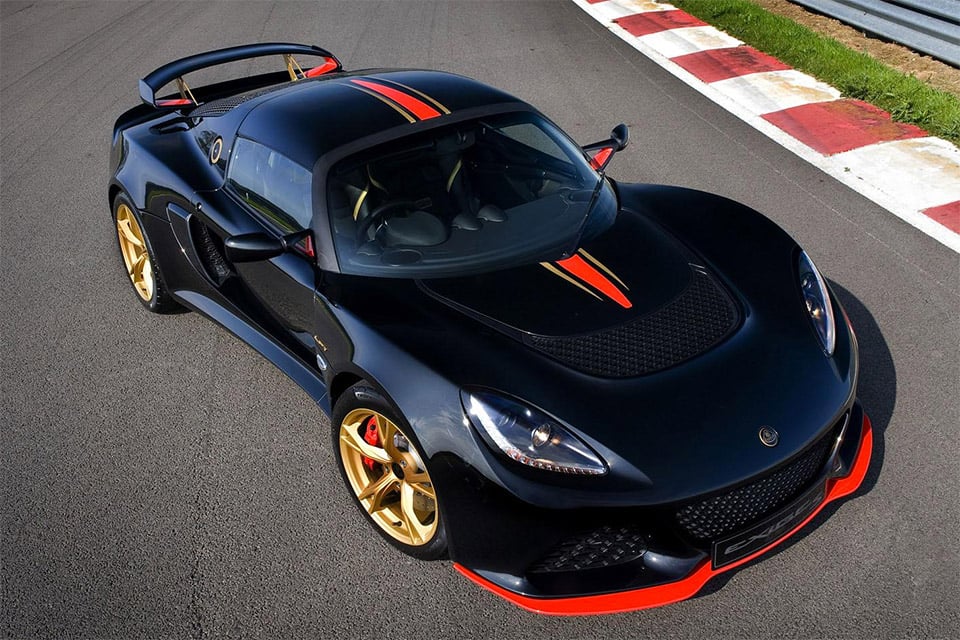 Lotus is celebrating its history with Formula 1 racing with the limited edition Exige LF1. Based on Lotus Exige S, the coupe shares the model's powertrain with a 3.5-liter V6 producing 345 horsepower and 295 lb-ft of torque, which results in a 0-to-60 time of just 3.8 seconds and a top speed of 170 mph.
Many of the Exige S's performance options are also there, like the adjustable suspension, upgraded brakes, and light alloy wheels (17 inches in front, 18 inches in back) with Pirelli P Zero Trofeo tires.
With a nod to Lotus's 81 F1 victories beginning with the first win at Monaco in 1960 to the 2013 win at the Australian Grand Prix, the car is done in the black and gold livery of Lotus's 1970s and 1980s racers – a color scheme that is also brought inside to the leather and contrasting stitching. Each Exige LF1 is also fitted with a limited-edition carbon fiber build plate and each will be individually numbered.
Sadly, Lotus won't be bringing any of these cars to the United States due to the U.S.'s regulatory restrictions.