Local Motors Reveals 3D-Printed Car Contest Winner
local motors | technology | June 12, 2014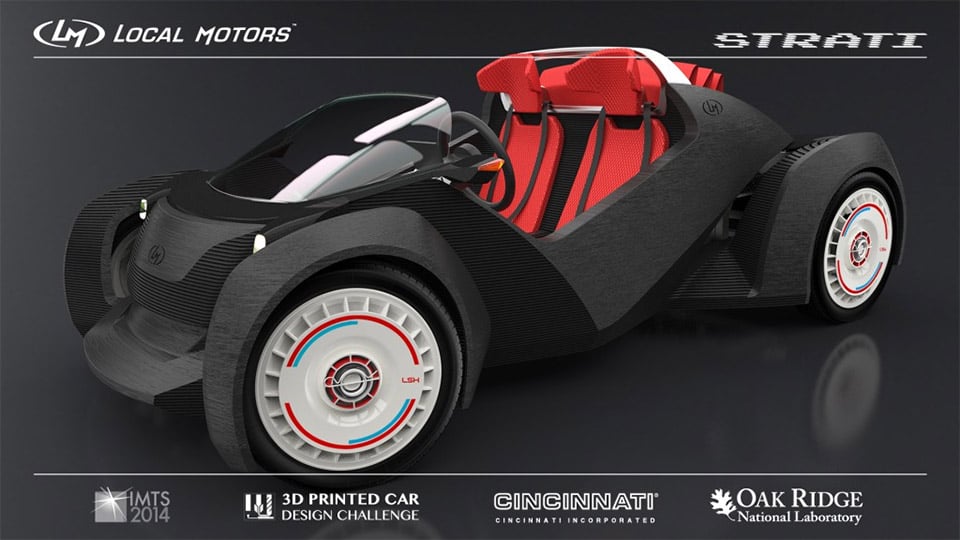 A few months back, we mentioned that Local Motors was working on a 3D-printed car. As part of the project, the crowdsourced car maker accepted user-submitted designs, and has now selected the winning concept.
Designed by Italy's Michele Anoe', the Strati looks a bit like a modern lunar rover, and its design lend itself well to 3D-printed manufacturing techniques. The open body car will likely have fewer parts than conventional cars, and will operate on electric power.
Local Motors plans on producing a prototype of the car and showing it during the International Manufacturing Technology Show in Chicago this Fall.