TOPCAR's Stunning Porsche 991 Stinger GTR
porsche | topcar | June 14, 2014
---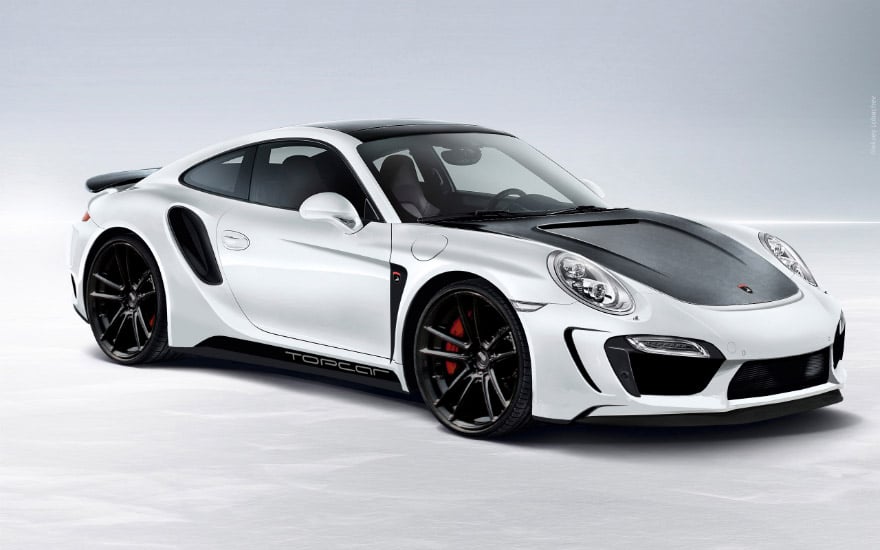 The Russian aftermarket tuning experts at TOPCAR have applied their skills to the Porsche 991 Turbo / Turbo S to create the Stinger GTR. The custom mods are were first done using a clay model to allow for design of the new front and rear bumpers, new front fenders, hood, door panels and a wider wheel arches in back.
The final result is an incredible set of changes to an already impressive sports car. The wider stance in the back and the new fixed wing work together very well to give the car an aggressive look. And all elements of the kit are made of carbon fiber and Kevlar to be both durable and extremely lightweight.
TOPCAR is still working to finalize the car and expects to reveal the completed model in late summer at the Moscow International Automobile Salon 2014.