Lamborghini Huracán Lucifero LP850-4
lamborghini | wheelsandmore | June 15, 2014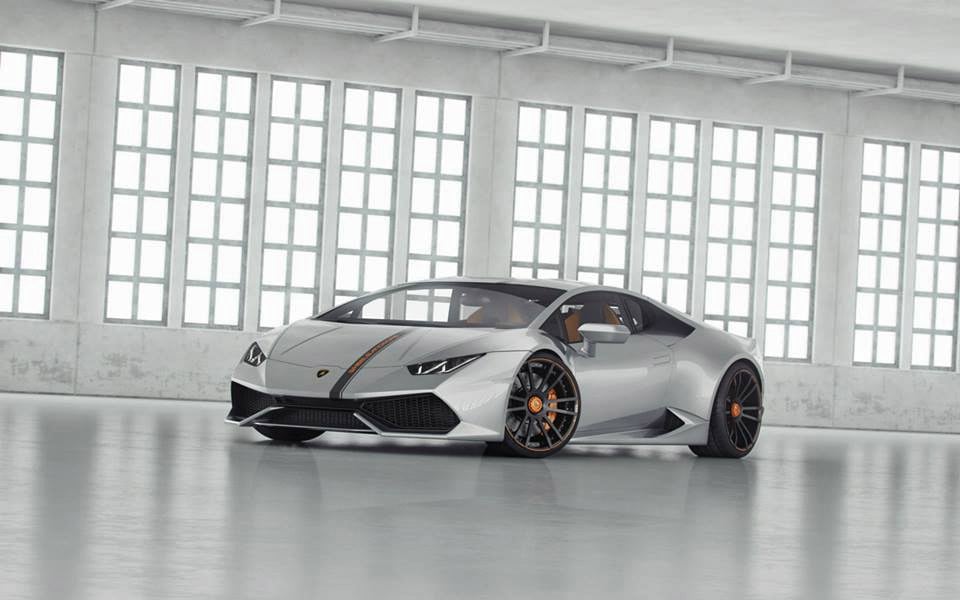 The Lamborghini Huracán LP 610-4 supercar is an astounding beast that is just beginning to show up on the streets. But apparently, the Huracán's standard 610 horsepower and 0-to-60 time of 3.2 seconds is just not good enough for some. So German aftermarket tuner Wheelsandmore got their hands on a Huracán and boosted its looks and performance.
Dubbed the Lamborghini Huracán Lucifero LP850-4, the most extreme of the revised versions boosts the car's V10 engine to an extraordinary 850 horsepower. Stage 1 is a hand-made stainless steel exhaust system adding 30 horsepower; Stage 2 adds a compressor kit with a reinforced clutch and a differential lock, which gets us to 777hp; and the final stage is a tuning package resulting in the total 850hp.
And Wheelsandmore fitted the car with their own house-made multi-piece concave forged wheels plus they are also working on a hydraulically adjustable racing suspension with adjustable train and compression damping.
No word on pricing or availability of the retuned Huracán Lucifero LP850-4, but we're afraid … if you have to ask …