Concepts from Future Past: Rinspeed Presto
rinspeed | June 17, 2014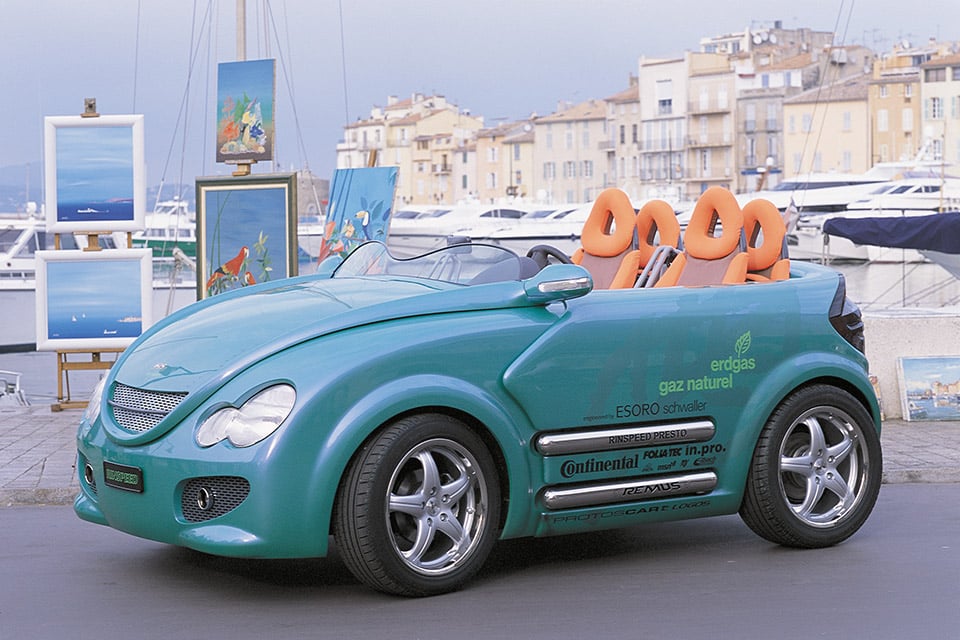 Swiss automotive designers Rinspeed unveiled the Presto concept car back in 2002 and the little two-door convertible showed off one unique innovation: the car could expand or contract to make it larger or smaller depending on the needs at the time. First seen at the 2002 Geneva Motor Show, we don't know of any car – before or since – that has had that feature.
The Presto transforms itself from a two-seater less than 118 inches long to a four-seater measuring about 145 inches long. The available rear seats can comfortably fit two passengers or the additional space can be used as a pick-up bed for cargo.
The expansion takes place thanks to an electric motor linked to two mechanical screw-and-nut gears, extending the vehicle a total of just over 29 inches. The concept car has a 1.7-liter Mercedes-Benz diesel engine under the hood that runs on a mixture of natural gas and diesel fuel, but who cares because the car frickin shrinks and grows!