Volkswagen Teases New 2015 Passat
passat | volkswagen | June 17, 2014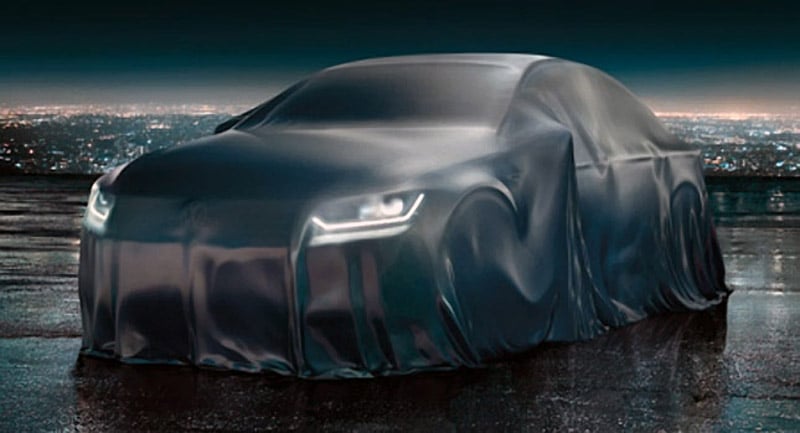 Volkswagen is beginning to drop teasers ahead of its unveiling the new 2015 Volkswagen Passat. This first teaser image shows the new Passat cloaked under a fabric cover, but not everything is hidden from view. It's clear that VW will be fitting the new Passat with LED headlights along with a stronger hood and front grille. The front wheel arches are also more pronounced, perhaps hinting at an overall more aggressive styling for the four-door sedan.
The Passat is expected to to be powered by VW's Modular Transverse Matrix (MQB) engine platform which cuts weight by 187 pounds over the current model Passat and the car will also be available in 2.0-liter TDI diesel and plug-in hybrid variants, with 237hp and 208hp respectively. VW will also be upgrading the car's in-dash tech with a 12.3-inch TFT display standard along with an optional interactive instrument cluster called the "Active Info Display" which provides a large navigational display on the instrument panel with smaller tachometer and speedometer indicators.
The 2015 Passat will be fully revealed in early July and also shown at the Paris Motor Show in October.