Own The Green Hornet's Black Beauty
chrysler | movies | June 20, 2014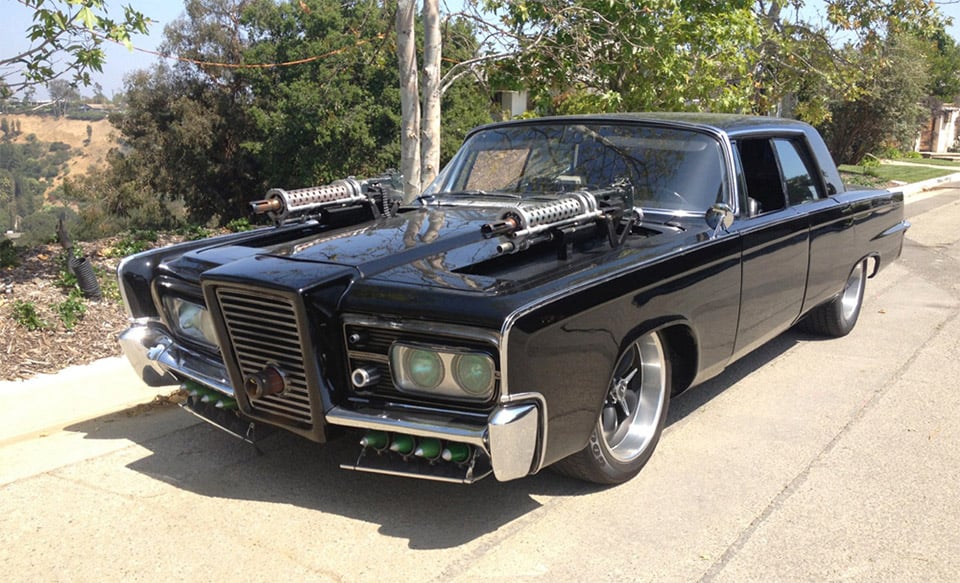 There's little question that the 2011 movie The Green Hornet was a bad film. But that doesn't mean it didn't feature a pretty amazing custom car in it. Based on a 1965 Chrysler Imperial, this is just one of two remaining screen-used "hero" cars from the film, and it looks amazing.
How'd you like to drive down the street in this beastly black car, with a pair of Browning .30 cal machine guns, and 12 stinger missiles attached to its bumpers? The car is loaded with other amazing tricks, like the ability to shoot flames from its guns, a rotating rear license plate (who hasn't always wanted one of these), and "butterfly" doors which open out from the middle of the car. It's also got all sorts of cryptic buttons and knobs inside, like any good superhero's car. Plus, it's got green headlights. Now that I think of it, I'm not sure how street legal these mods are, though its current owner says he drives it to go get coffee all the time.
Apparently 29 variants of the '65 Imperial were put together for the production of the film, but most of them were either stunt models or destroyed during filming. The only other car remaining from the production is the car that was used before Kato modified it.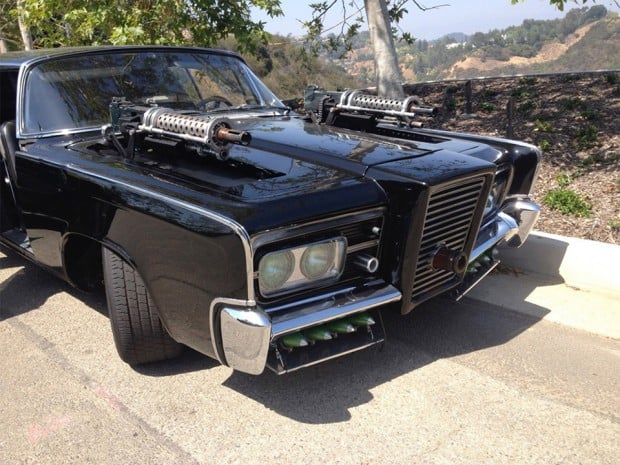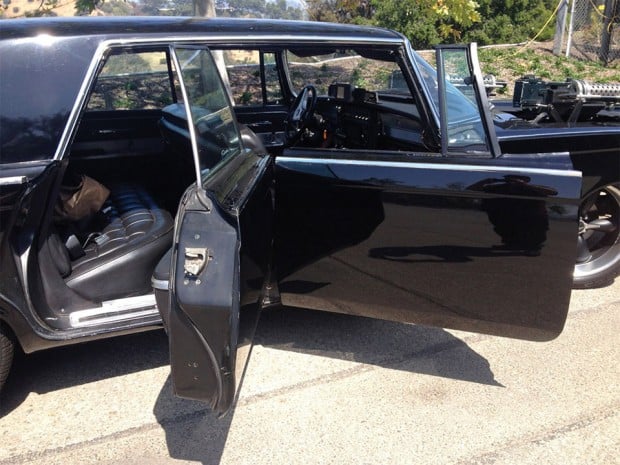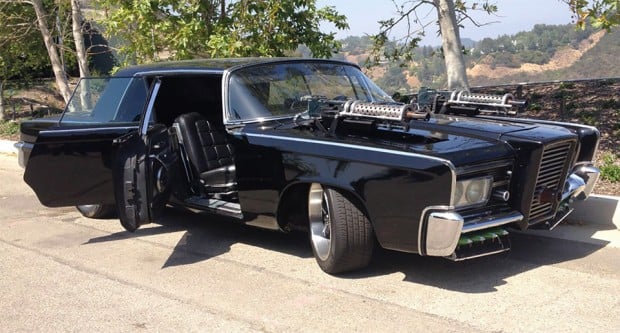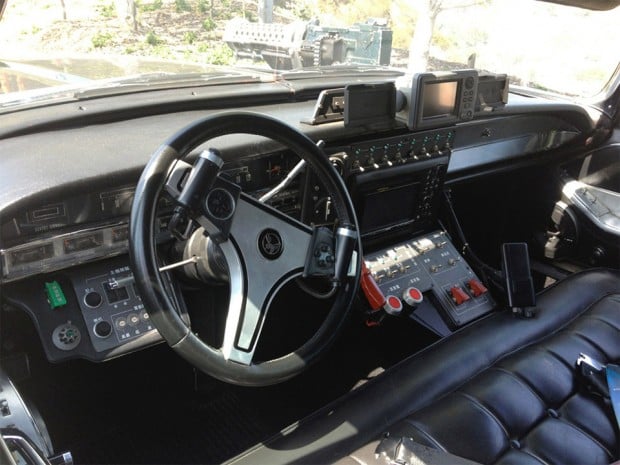 Bidding for the auction has already started – with bids already nearing $30,000 for the car – but we're sure it'll go for a whole lot more. The auction is expected to close on the night of June 26th, so if you want to own this beast, you'll want to head over to the RR Auction website now.