Volkswagen Beetle GRC Rallycross: A 544hp Bug
beetle | rallycross | volkswagen | June 21, 2014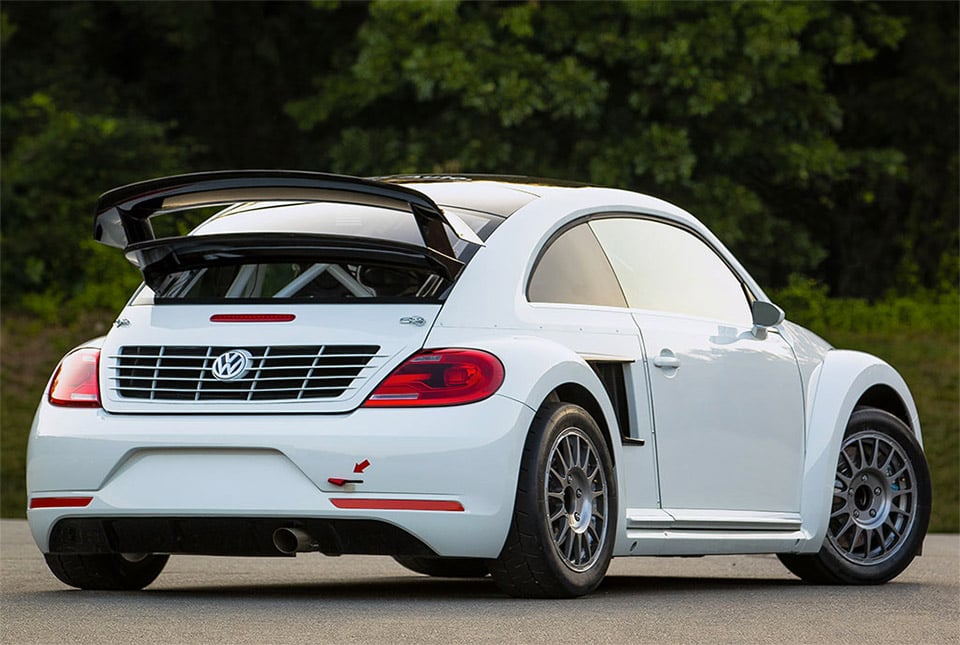 Volkswagen's new 544 horsepower Beetle GRC Rallycross looks more than ready to compete in the Red Bull Global Rallycross championship. While obviously taking its design inspiration from the latest VW Beetle, there is little left of the production car in this rally racer. Instead, it's been built from the ground up with rallycross in its veins. In addition to the Beetle's 1.6 TSI 4-cylinder turbocharged and intercooled engine, the GRC has a sequential six-speed transmission and fixed-ratio all-wheel-drive system. The team has also fitted the Beetle with a new strut suspension which allows 9.1 inches of travel for off-road racing along with a giant rear wing and a more aggressive front end.
While this seems like an incredible racer, it leaves us wondering what happened to the 600+ hp rallycross Beetle we saw earlier this year? It seems that was likely an earlier version of this same racer, not quite ready for prime time. At any rate, this car will rocket from 0 to 60mph in an estimated 2.1 seconds – more than enough to hold its own on the course. To see it does so will be Rockstar Energy Drink drivers Tanner Foust and Scott Speed.
Without question, this Volkswagen Beetle GRC is going to be great to watch in this year's Red Bull Global Rallycross championship.