Amazing Customized 1963 Thunderbird for Sale
auctions | convertibles | ford | thunderbird | June 23, 2014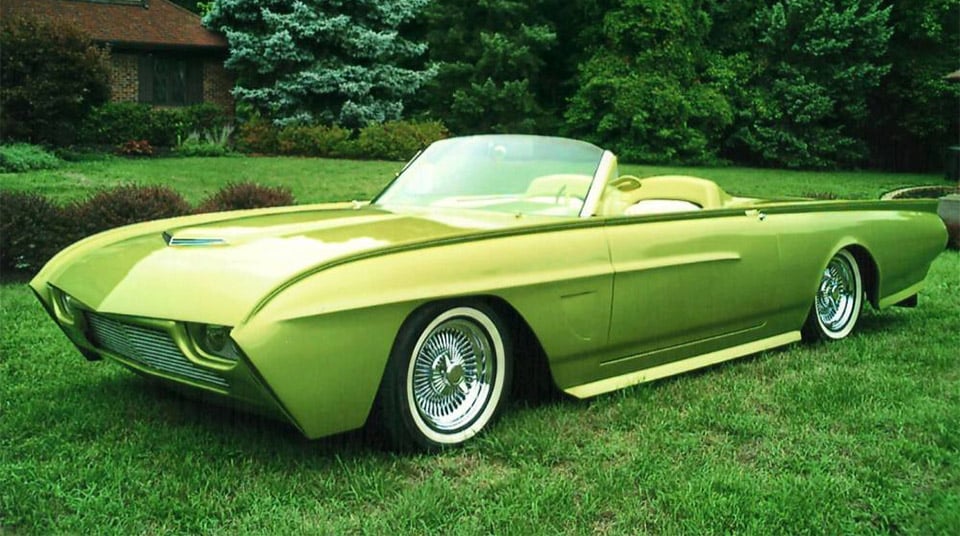 The 1963 Ford Thunderbird was a pretty amazing car in its own right, and we're pretty happy to just look at them restored to stock. But we have to admit that this customized 'bird by Don Russo is pretty spectacular.
Beyond the incredible pearlescent green paintjob, the most immediately noticeable change to is that the car has been chopped and lowered by four inches. It's also had its hood stretched by five inches and chrome trim minimized to streamline its look. We like how they took the idea behind Ford's Sports Roadster variant and went all the way, ripping out the back seats completely, instead of just hiding them under a fiberglass tonneau cover.
The interior has also seen a dramatic minimization, making it look more like a neo-futuristic concept car than a production model. Despite all the visual modifications, the car has a stock drivetrain, including a 360 cubic inch engine, and a C4 automatic transmission. The car took over three years to customize and has won many best in show awards.
The impressive custom car goes up for sale at the upcoming Mecum Auction in Harrisburg from July 24-26, 2014.