The Greatest Barn Find Ever?
ford | plymouth | June 23, 2014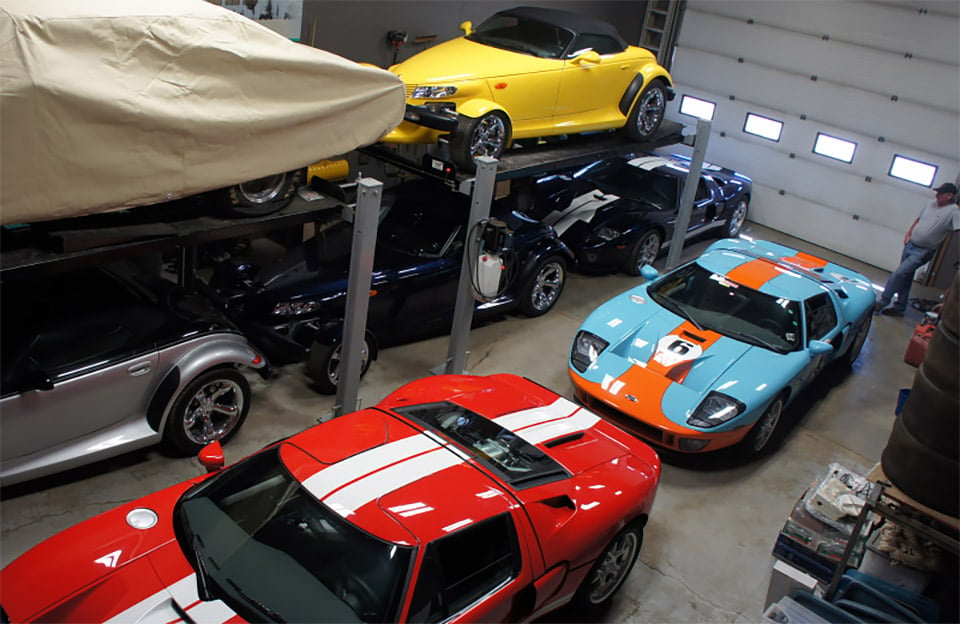 We've always dreamt of the day that we might be looking at country real estate and stumble onto a barn with some classic car lurking under a tarp and under some hay. But Lawayne Musselwhite hit the jackpot when he came across an old Quonset hut at a dairy farm in Canada. Inside, under piles of dust, mice, and dirt were 40 incredible vehicles in search of a loving owner.
The story goes that the previous owner had provided a local Ford dealer with a budget of $1 million to find cars that would go up in value starting in 1999. Apparently, he then proceeded to store his "investment" on a dirt floor, with some of the vehicles subject to abuse by farmhands.
Eventually, the owner would part ways with most of his mistreated lot of cars, selling 40 vehicles for just $1.1 million to Musselwhite and his friend Darren Boychuk, just a 10% premium over their original cost – and with proper TLC, the cars are worth significantly more than that. Among the cars in the collection are three Ford GTs, four Plymouth Prowlers, and numerous Mustangs and Corvettes. Some of the cars have very few miles, such as a 2006 Ford GT Heritage with just under 10 miles on the odometer. A full list of cars in the collection can be found over at Driving.
While there are a few less spectacular cars on the list, many of the vehicles have at least some collectible value. Alone, a single Ford GT Heritage can fetch up to $700,000, so their new owners should have no trouble seeing a return on their investment.
This isn't the first time Mr. Musselwhite hit the jackpot. In 2010, he won $22 million in the Canadian lottery, which is likely how he funded this purchase, and later he would win a 2014 Shelby GT500 with a $50 raffle ticket.
[Photos: Alyn Edwards, Driving]