Audi to Take on Tesla in the Electric Car Space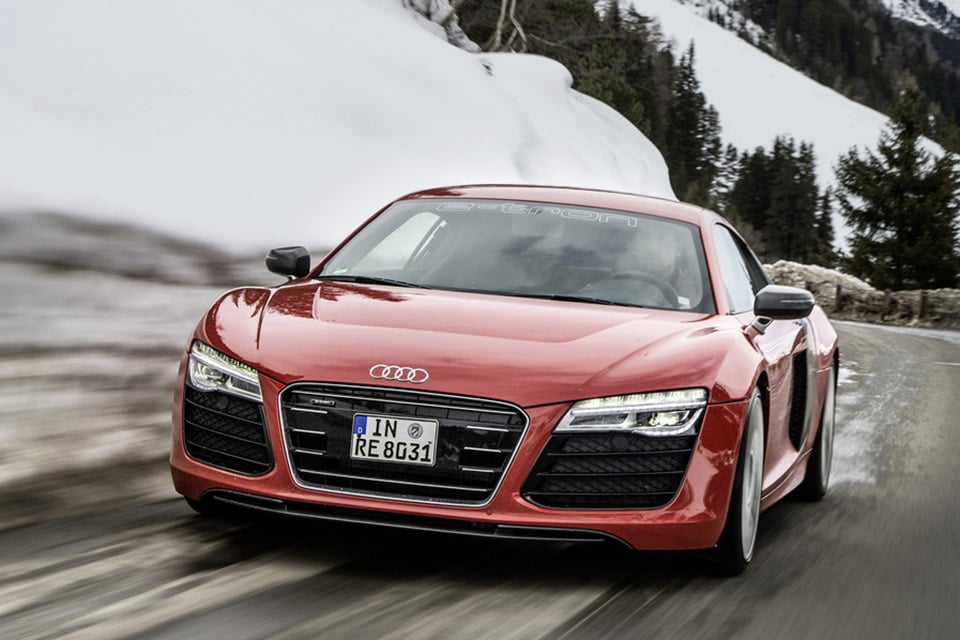 Audi has announced plans to compete head-to-head in the world of all-electric vehicles, taking on the likes of Tesla and other German automakers, assuming the market for such cars continues to grow. Tesla is at the top of the space today with its well-received Model S and the upcoming Model X SUV slated to arrive in early 2015 and BMW recently entered the space with the 2015 BMW i8.
Audi plans to take the all-electric version of the R8 e-tron into production (seen in its concept stage in the image above). The all-electric R8 will first be introduced in the European market in 2015 and is expected to offer an impressive driving range of 280 miles. Audi is also expected to offer all-electric versions of its sedans and SUVs (including the upcoming Audi Q8), although nothing official has been announced. Some analysts have stated that Audi must begin offering some electric vehicles to the commercial market or risk being seen as behind in the technology.
It appears that Audi is already targeting Tesla with the R8, which lines up nicely with the Tesla Model S, and the upcoming SUV which will rival the upcoming Tesla Model X. BMW's i8 is also competing in the electric sports car space with both the R8 and the Model S. It seems the next obvious opportunity will be to produce either a mid-sized electric sedan or a small family car to compete with the likes of the BMW i3.
The innovations in the EV space continue to advance rapidly and we'll be interested to see just how many electric vehicles are purchased as daily drivers over the next decade, and if they will truly replace