Inside Hoonigan Racing Division
ford | ken block | racing | rally | June 24, 2014
Courtesy of Ford, Driver Ken Block takes us on a tour inside of Hoonigan Racing Division, an experience typically reserved only for those who participate in the ST Octane Academy. Built from recycled shipping containers, his Park City, Utah office space is truly awesome, loaded with fun touches, memorabilia, and plenty of space to work on his cars and trucks.
We love how he's got a wall of wheels to commemorate significant events – especially that blown-out tire from the 2012 Rally in the 100 Acre Wood. The "Ain't Care" wall is also special, as it celebrates the spirit of doing whatever it takes to win. It's also amusing how his entire desk is covered with trophies because he doesn't have a place to put them.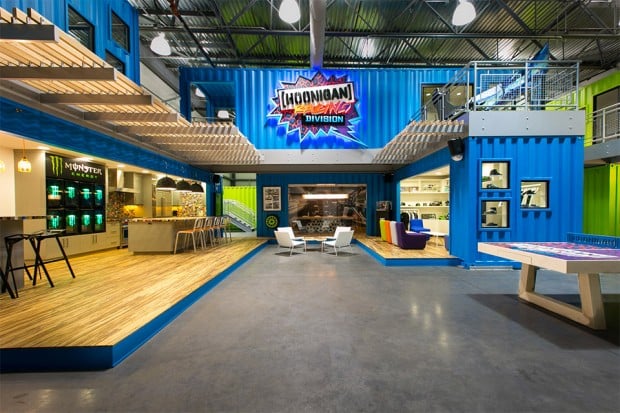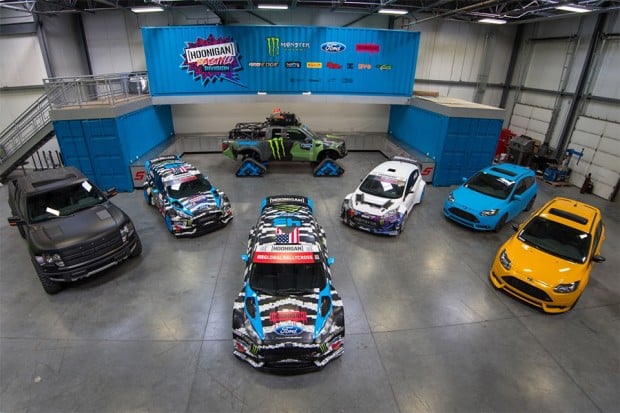 Be sure to stick around to the last two minutes or so, as that's when Ken shows off several of his vehicles in the facility's maintenance bays. Now we really want to see what "secret projects" he has going on behind that door.