The 140-Year-Old Nissan GT-R from Elysium
elysium | gt-r | nissan | sr auto group | June 25, 2014
---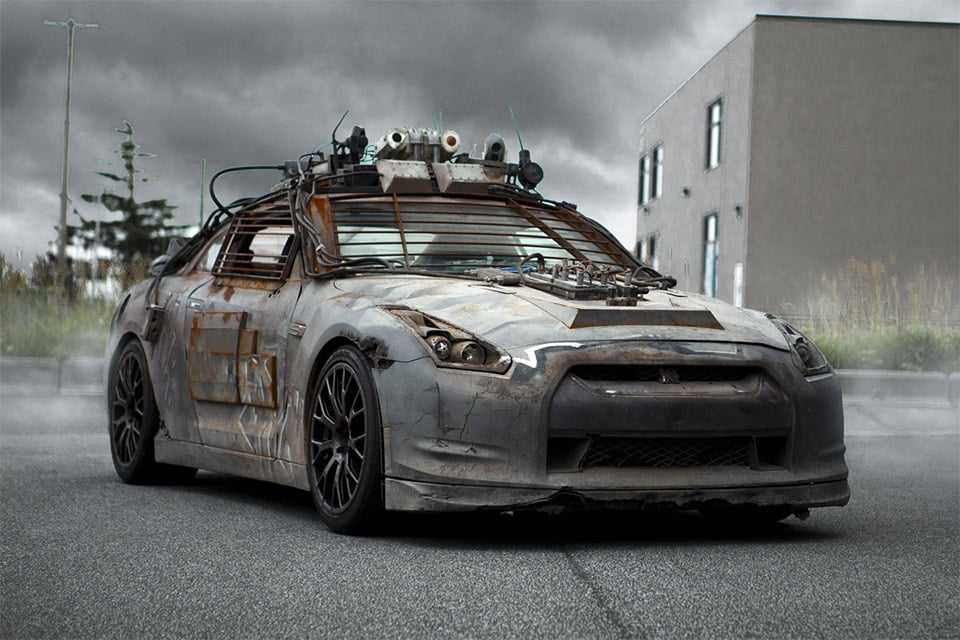 Nissan certainly knows how to build reliable cars and the Nissan GT-R is filled with the automaker's latest car-building wisdom. But do any of us believe their will still be any operational GT-Rs on the road in the year 2154? This one famously made an appearance in Neill Blomkamp's 2013 sci-fi film, Elysium.
The aftermarket wizards at SR Auto Group got their hands on the actual car from the film and put it on display in their Vancouver showroom, but not before outfitting it with some new PUR 2WO custom wheels. But shiny new PUR wheels certainly wouldn't work on a car that's meant to look 140 years old; instead, the team aged the wheels and gave them a rusted finish.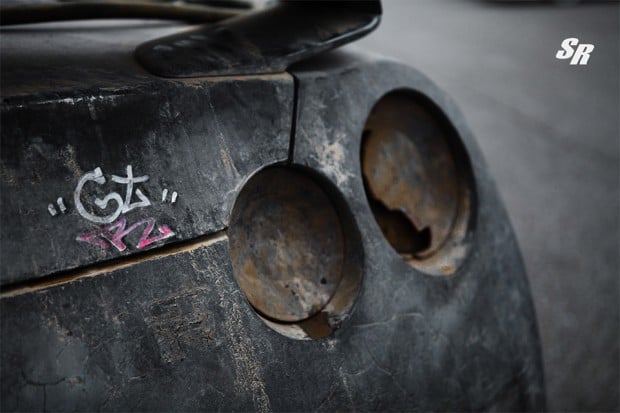 Otherwise, the Nissan GT-R retains all the charm we saw in the movie, as Matt Damon used it for cover in battle against the defense droids. It still looks pretty good, even after 140 years. And some of the new accessories, like the windshield guard and extra armor plating seem appropriate when battling against future tech.