Convert Your Car to a Self-Driving Car for $10,000
audi | autonomous | June 28, 2014
Cruise Automation is a startup that purports to have the technology to convert an existing car to a self-driving, autonomous vehicle for just about $10,000 per car. Their current system, dubbed the "Cruise RP-1" is a highway autopilot that controls a car's steering, throttle, and braking, making sure your car remains safely in its lane and a safe distance from the car in front of you.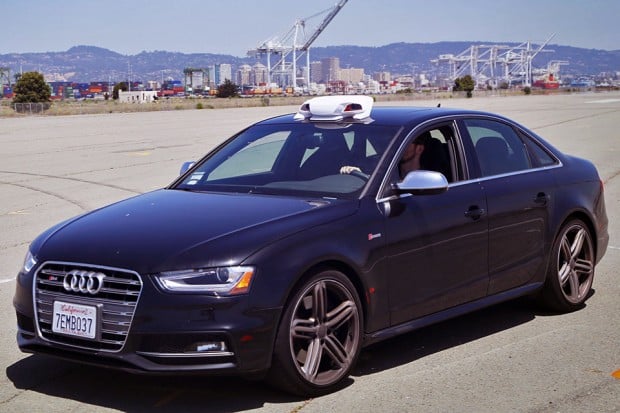 Using a millimeter-wave RADAR, stereo cameras, GPS, and inertial sensors to take partial control of steering, braking and acceleration, the system isn't meant to be a fully autonomous solution, but will keep the vehicle in the lane and a safe distance from the car in front. It can also slow a vehicle automatically or bring it to a complete stop if it detects an obstruction ahead.
Made up of three pieces: a roof-mounted unit, a central unit that install in the trunk, and actuators in the driver-side footwell, the system is expected to be available sometime next year. The system also comes with an iPhone app that allows you to see everything your RP-1 sees.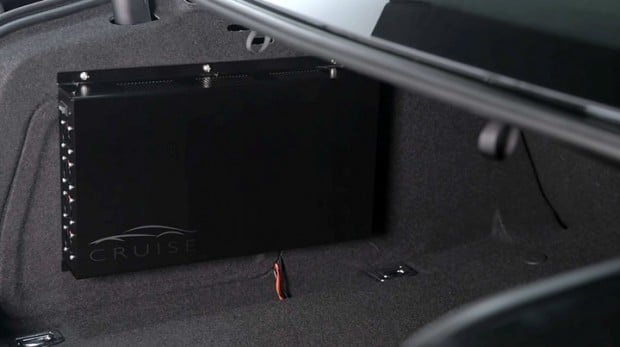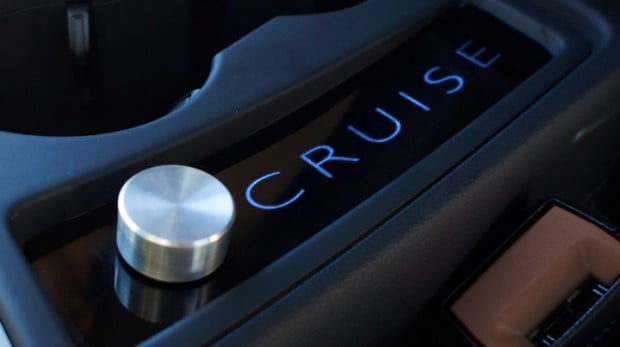 The system is still in the development stage, but you can reserve your RP-1 today. The first 50 "Founders Club" buyers can reserve their RP-1 for $10,000 USD, but it's limited to a 2012 or newer Audi A4 or S4 and currently only works on California highways.