Concepts from Future Past: Italdesign Aztec Barchetta
audi | giugiaro | italdesign | June 30, 2014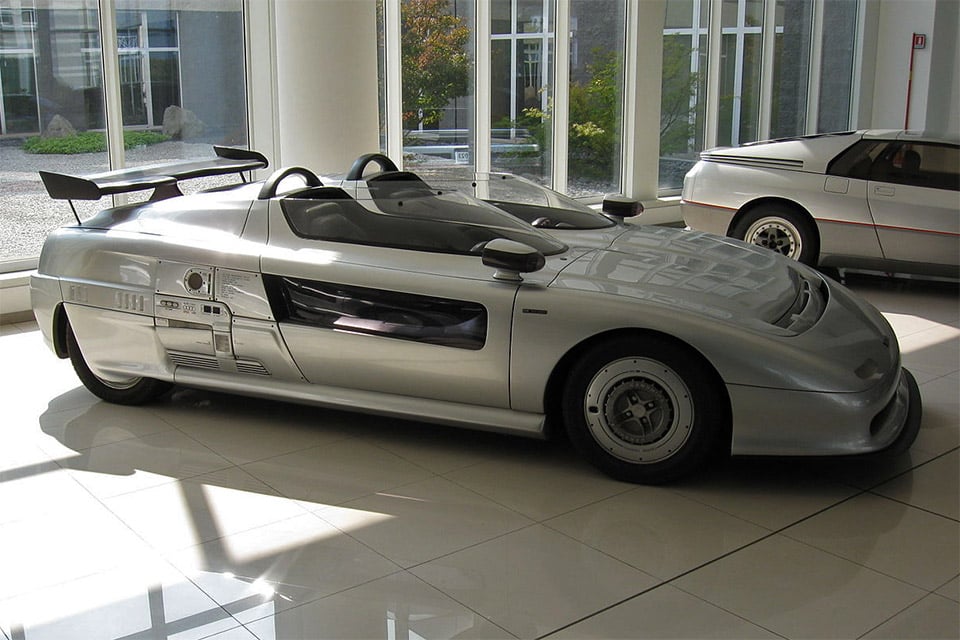 The Aztec Barchetta concept car was introduced in 1988 by the talented and prolific Italdesign Giugiaro. It was built to commemorate the 20th anniversary of Giugiaro and is built on a modular platform that can be used to build the open top car, a two-door coupe, or even a larger four door family vehicle. The Aztec Barchetta is the open top version, with the family vehicle called the Asgard and the coupe known as the Aspid.
The Aztec Barchetta is not only an open top two-seater, but also has a rarely seen dual cockpit design. The car has a lot of unusual design features beyond that, like the rear quarter panels that appear to be more complex than an ATM machine, transparent side doors, and a futuristic cockpit that includes an intercom system allowing the driver and passenger to carry on a pleasant conversation on the open road. The mid-engine car is powered by a 250 horsepower five-cylinder Audi Quattro engine with a transmission out of a Lancia Integrale.
The concept model of the Aztec Barchetta was never put into production. However, a small number of street legal models were built and can still be found on the roads today (one of which is pictured here parked on the brick drive). You even might find one at auction if you're lucky (or unlucky, depending on your perspective). Or you can find the concept on display at Italdesign's headquarters.