Reebok Drive Fit Concept
reebok | July 1, 2014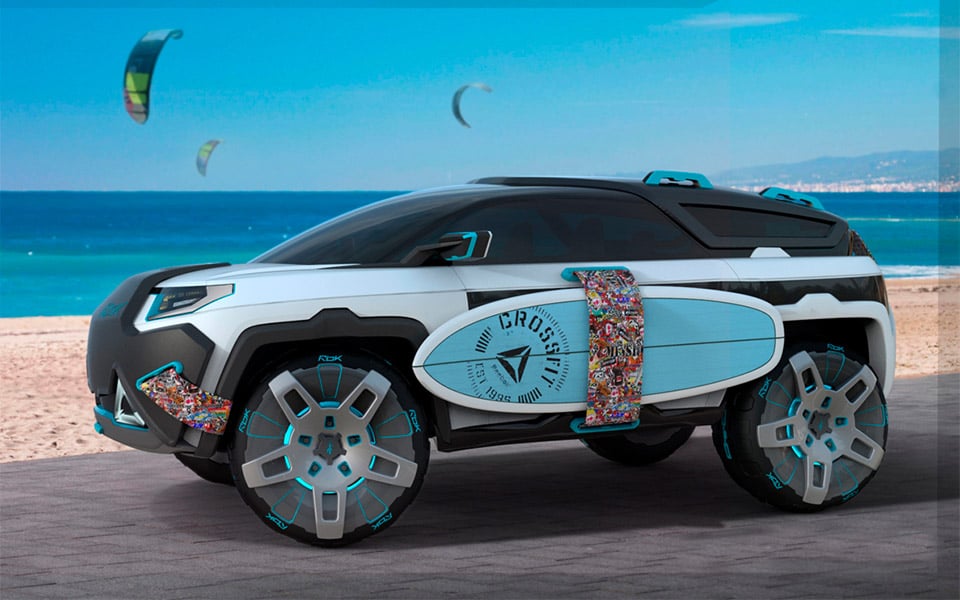 With the Drive Fit concept, designer Fran Martin envisions an SUV that embraces the stylistic cues of Reebok's athletic shoes and melds them with an automobile. The designer's vision is for a modern car for the adventurous type, capable of adapting to a variety of outdoor activities, whether on the beach or heading to the mountains to ski.
In addition to its rugged lug tires, the low-profile, futuristic vehicle would offer large straps for easy transportation of surfboards and other accessories. The back has a built-in ski compartment, and the front of has a removable scuba-style protective mask. Continuing with the adventurer theme, the rear roof section could slide backwards and detach to provide an impromptu roof for a camping tent. Inside, the car would offer unique seats that are somehow suspended from the roof, and integral conveniences like a tool box and vacuum cleaner.
While it's clearly just a design study, we're always intrigued by these kind of adventure-friendly vehicle designs.