2015 Saleen Mustang Teased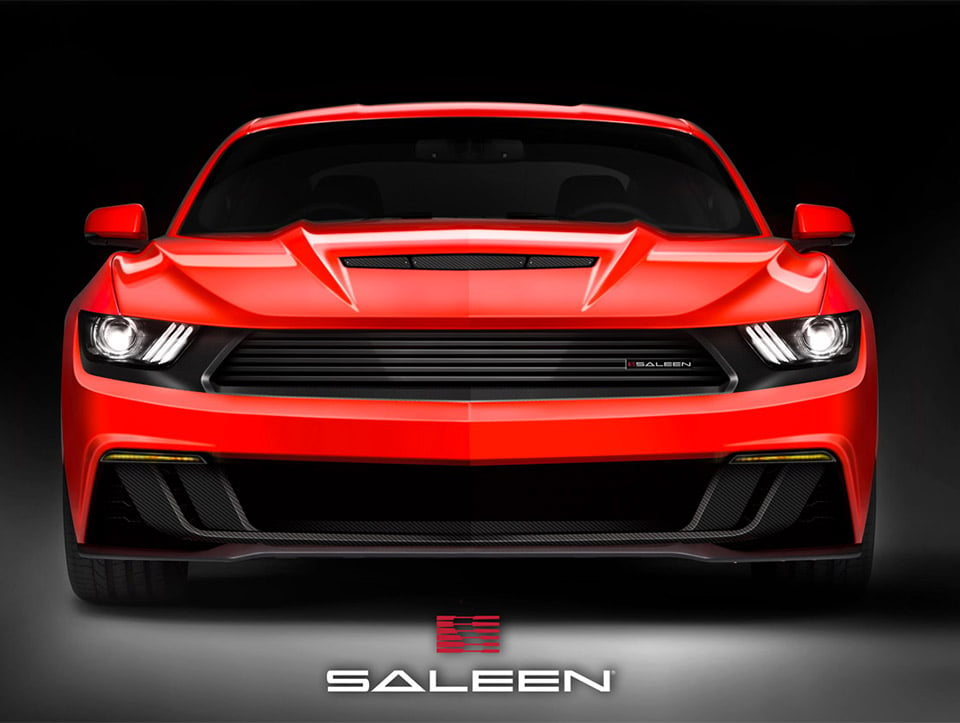 Saleen is one of the best known and most respected automotive performance companies in America. They're most famous for their Ford Mustang mods and tuning packages, so naturally they're working on a package for the 2015 Mustang. While we don't know any of the specs of the 2015 Saleen S302 Mustang, we now have a visual to whet our appetites.
Saleen recently posted a single teaser image to their Facebook page, and we like what we see. The design includes a large, integrated hood scoop, and a blacked-out bar grille and flattened hood that do a great job camouflaging the car's oft-derided Fusion influenced front end. There are also carbon-fiber ground effects, with svelte LED turn indicators built in. We've put together a comparison image of the stock Mustang facade and the Saleen so you can see all of the differences: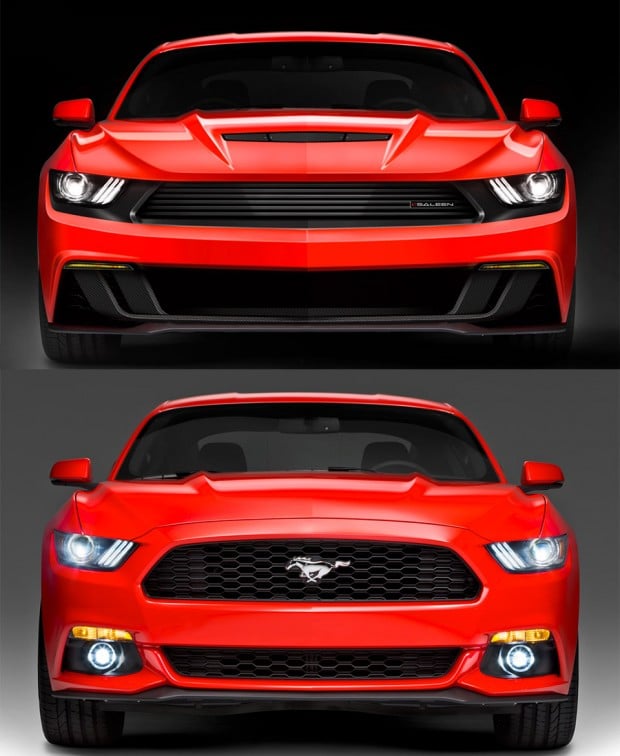 While we don't know anything else about the Saleen S302 Mustang, we can surely expect more details to surface in the coming months.