BMW Shows ConnectedDrive in the i8
bmw | electric | hybrids | July 2, 2014
BMW's new ConnectedDrive system is BMW's newest generation of in-car infotainment systems, providing apps and smartphone integration that essentially turn your car into a smartcar. BMW is showcasing ConnectedDrive's capabilities in this latest ad for their hybrid sports car, the BMW i8 while also showing just how easy it is to own and operate the plug-in hybrid as a daily driver.
There are some ConnectedDrive features that are applicable to any sort of vehicle – from the concierge services available at the touch of a button, the heads-up display showing navigation information or music selections, Internet access, and real-time traffic monitoring.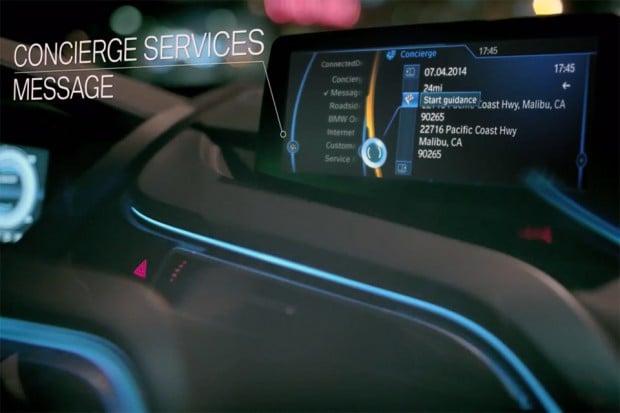 On the other hand, BMW also shows off several features that only suit a plug-in vehicle (in this case, the i8, but also applicable to BMW's diminutive BMW i3 electric). Those electric-centric ConnectedDrive features allow i8 owners to monitor the status of their vehicles via their smartphones, with information like charging status, current electric range, lock or unlock the vehicle, and even pre-heating or pre-cooling the car available at via the smartphone app. The i8's ConnectedDrive also allows the driver to find and navigate to the nearest charging station or call BMW service to schedule maintenance or other services.