MG MG3 Trophy Championship Concept
mg | July 3, 2014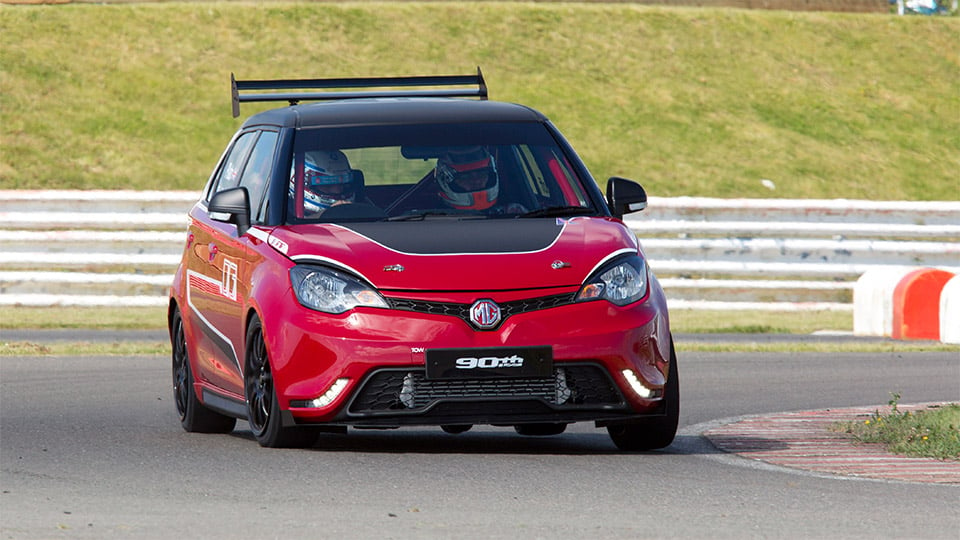 MG is a brand name we associate with classic British roadsters, but the company eventually was folded into the Rover Group, and was reincarnated under Chinese ownership in 2006, under the name MG Motor. The company now creates economical daily drivers. One of their more popular vehicles is the MG3, a playful hatchback, currently sold in the UK for less than £10,000 (~$17,000 USD). MG Motor recently revealed a sporty concept called the MG3 Trophy Championship.
The track-specific version of the MG3 features modifications such as a full roll cage, quick-release steering wheel and fire extinguisher. It's been outfitted with aerodynamic enhancements including a front splitter, side skirts and a large spoiler mounted atop the hatch, as well as 17-inch alloy rims. The car has also seen its weight reduced in order to increase performance, though MG isn't saying how much fat was trimmed in the procedure. By upgrading the stock 1.5-liter 4-banger with a turbocharger and intercooler, they were able to push out 207 horsepower, nearly double the standard engine's 105 horses. The Trophy also has been bestowed with a limited-slip differential.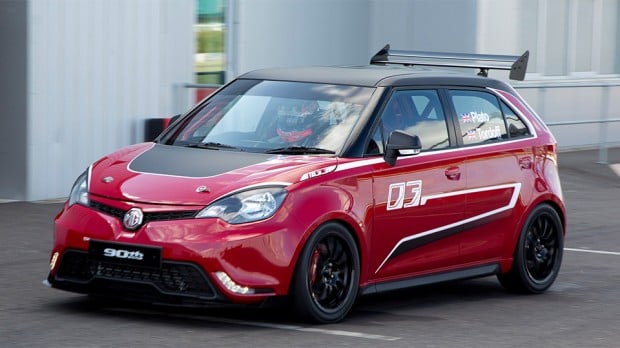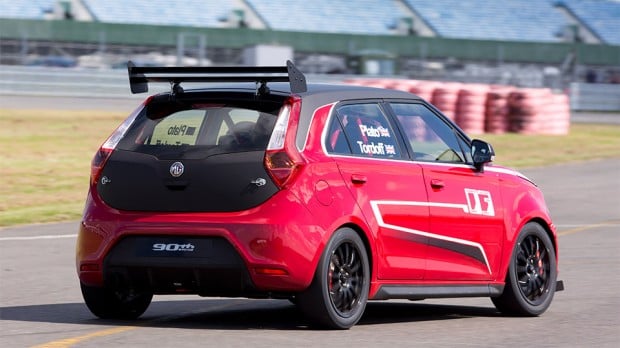 MG says the car was built to assess market interest in track-ready vehicles for single-make racing series. There's no word on whether or not the MG3 Trophy Championship will go into production, but it definitely looks like a hot little hatch. Frankly, we'd like to see them make a street-legal version.