Mustang Station Wagon Turns up on eBay
auction | ebay | ford | mustang | retro | station wagon | July 7, 2014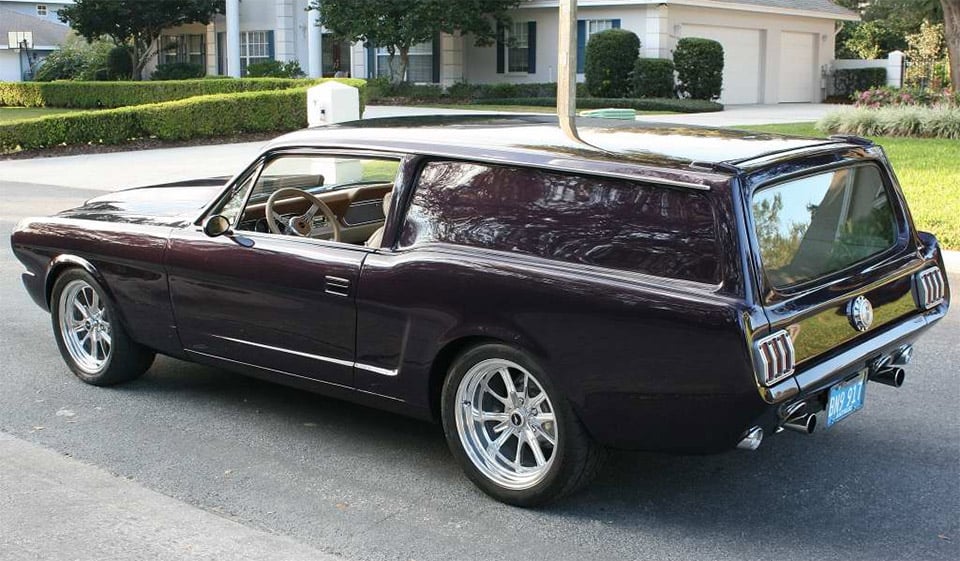 We've seen some unusual station wagon conversions over the years, but we can honestly say this is the first time we've seen a Mustang turned into a wagon. Yes, this 1966 Ford Mustang has been turned into a wagon.
Officially, they're calling it a "sedan delivery car" but it still is only a two-door, so it's more of a shooting brake. This award winning show car is now available for sale on eBay. The car started out as a standard 6-cylinder Mustang coupe, and was transformed into a beast of a restomod, with a 514 cubic inch V8 and a 4BBL carburetor. It's been painted with a sparkly PPG Purple Metallic, and has a Shelby front valance and fiberglass hood.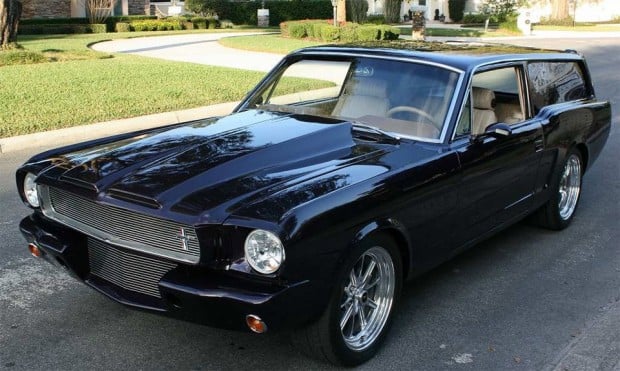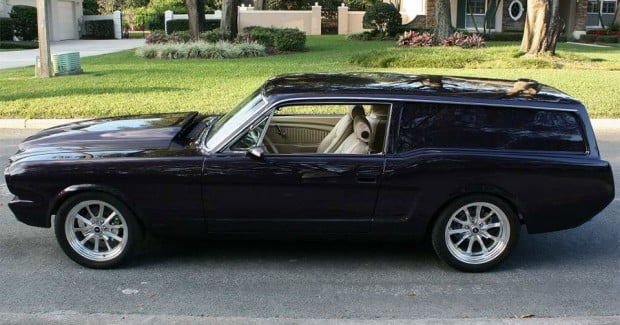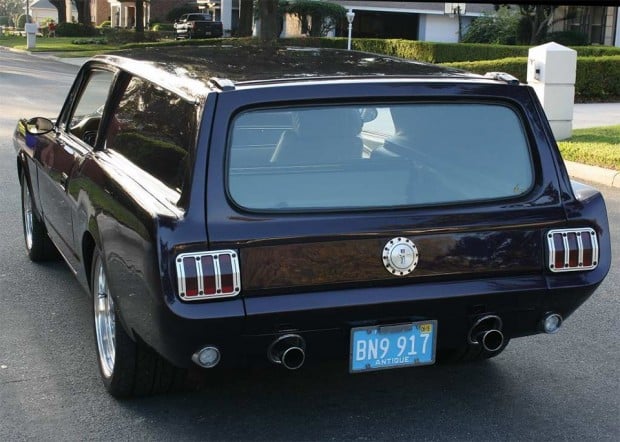 The interior has been fully finished with custom leather, with chrome accents, and the dash is all done up with LED instrumentation. The car even has a fold-down rear seat to provide extra cargo capacity.
All told, its builder spent over $120,000(USD) on the conversion, which involved the careful grafting of the rear of a Volvo 240DL wagon onto the rear of the Mustang. We're guessing that with that much money into it, and a current (below reserve) top bid of just $27,100, the car may not be sold before the current auction ends on July 8, 2014. If you're interested in throwing your hat into the ring for this unusual Mustang, you can check out the auction on eBay.