2006 Ferrari FXX Evoluzione #1 for Sale
ferrari | July 8, 2014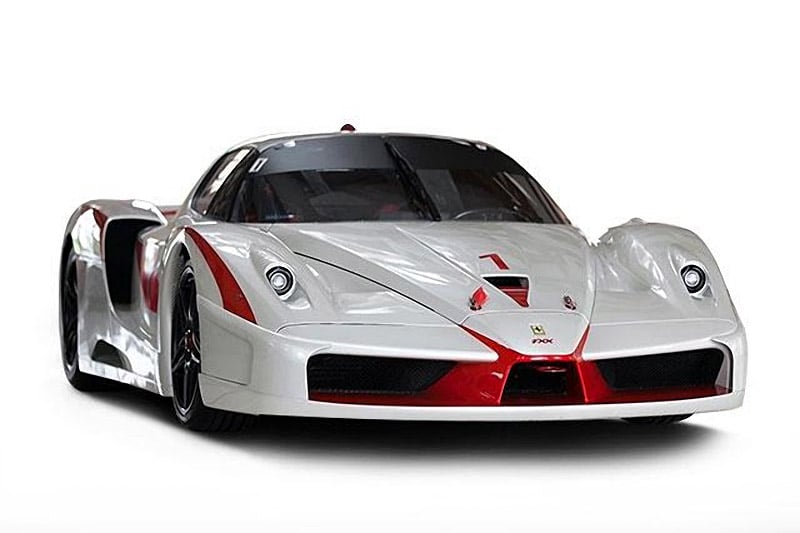 Only a small number of 860hp V12 Ferrari FXX Evoluziones were ever produced, and this particular racer is numbered #1 from the factory. We featured a video previously of Marchettino driving one on the track and this car is absolutely astounding. And with a 0-to-62 mph (100 km/h) time of just 2.5 seconds and a top speed of 250 mph, this will probably be the fastest car at any track you bring it to.
Miller Motorcars is offering this  white (Bianco Fuji) version with beautiful red (Rossa Corsa) accents for a lucky buyer. It's said to be in mint condition, with only 200 miles on the odometer. In fact, it's only been demonstrated twice, once on the Miami Homestead Speedway and again at Laguna Seca Raceway.
Miller Motorcars isn't advertising the price for the FXX Evoluzione, but the cost for the Evoluzione package add-on was $300,000(USD) back in the day, so we imagine this very rare supercar will fetch a tidy sum.