Novitec Rosso Boosts Ferrari 458 Speciale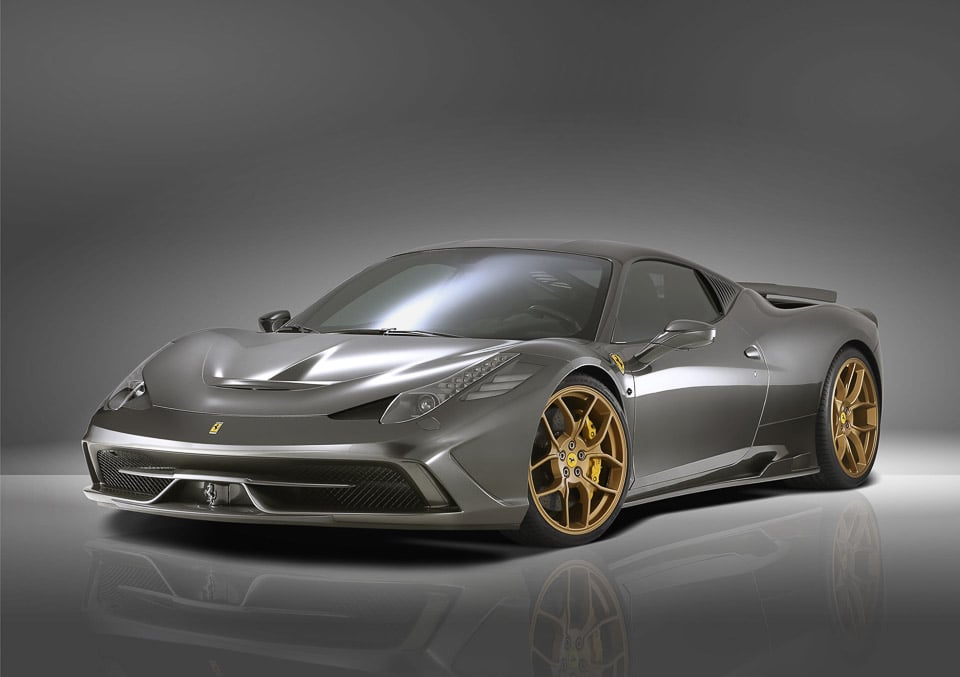 German aftermarket tuning specialists Novitec Rosso got their hands on a Ferrari 458 Speciale, which already boasts an incredible 605hp, and boosted the vehicle a bit more to a total of 636 horsepower at 9,250 rpm. Considering that Ferrari had already pushed the engine to the greatest output of any naturally aspirated engine, it's impressive that they were able to tweak it even higher. The Novitec Rosso Ferrari 458 Speciale is also fitted with a custom exhaust system built with Inconel alloy and you can hear a couple minutes of the glorious new exhaust note in the video below.
Buyers may also select the optional driver-controlled butterfly valves to change the exhaust note on the fly. On top of the engine and exhaust tuning, Novitec Rosso fits the car with optional 21-inch Novitec forged wheels plus a carbon fiber body kit encompassing the front apron, new rear wing, rear diffuser, and new detailing on the rear side windows. The new rear diffuser also has an electrically adjustable portion allowing for active tuning of the desired downforce.