Renault Twizy Goes Off-Road
renault | July 11, 2014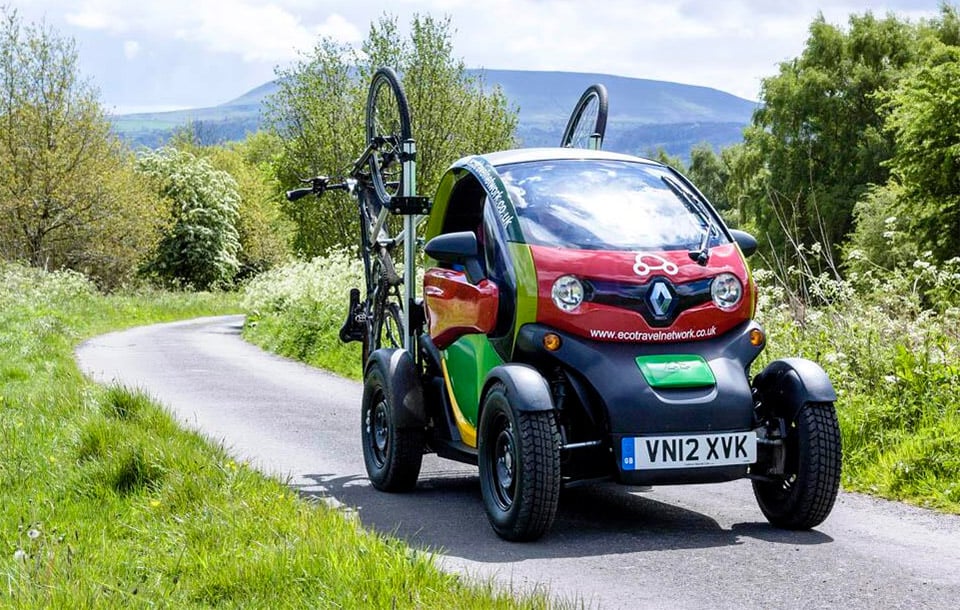 The Renault Twizy is an ultra-compact electric vehicle designed for extreme efficiency and eco-conscious driving. But the vehicle was really designed  for urban usage, running short hauls to and from the office or the grocery store. But that didn't stop one organization from transforming this tiny EV into something that could actually go off-road.
Modified by Redcastle Classics for UK outfit Eco Travel Network, this Renault Twizy has been outfitted with improved suspension, and large, grippy tires to help it handle the muddy and rocky trails around the Breacon Beacons National Park.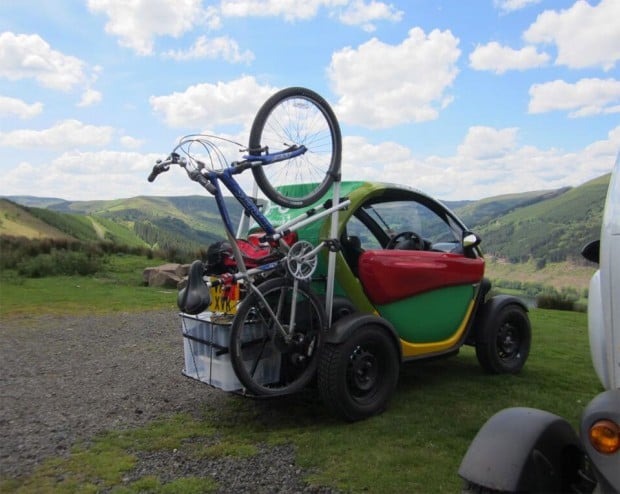 In addition to the suspension and handling changes, the Twizy, nicknamed "Toro," has been outfitted with a pair of racks on the back for carrying bikes or bags, as well as rainproof boxes for storage.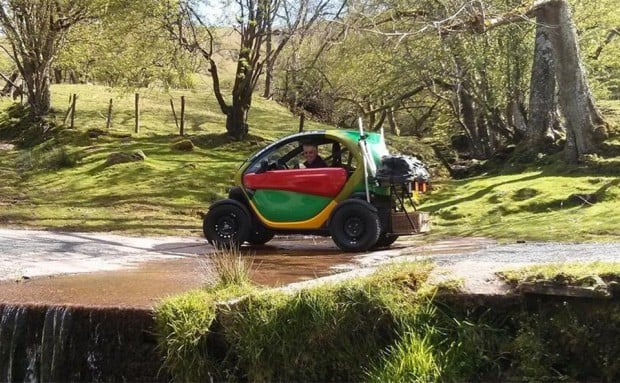 With just a 13kW, 17 horsepower electric motor, we're guessing the Twizy can't climb steep grades – especially with a couple of bikes on its back, but at least it can handle bumpy roads better than the stock version.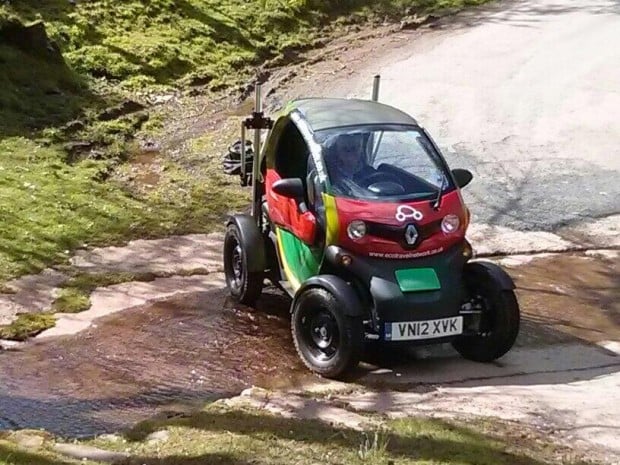 To ensure that the drivers of this electric never get stranded while scurrying around the park, there are also more than 20 charging ports available for quick re-ups.