Hack the Tesla Model S, Win $10,000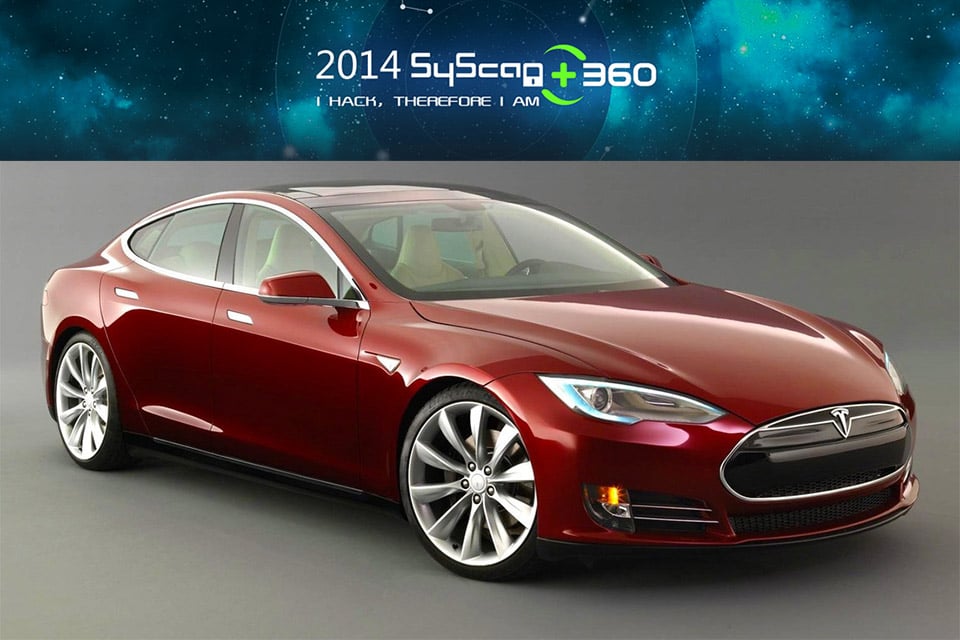 If you fancy yourself a hacker and are going to be attending the 2014 SyScan security conference in Beijing, you might want to try your hand at cracking a Tesla. The SyScan security contest holds a different hacking contest each year, oftentimes centered around cracking the security badges used for entry to the event. This is the first year that a car will be subject of the hacking and the organizers chose the high tech Tesla Model S as the subject.
Contestants will have a chance to crack the Tesla via a set of computers somehow tied into the car and the hacker who can take control of the vehicle and do the most "damage" will win the $10,000 prize. Gentlemen, start your electric motors, as it were.