Porsche 917 or Camaro Z28 with Hidden Slot Car Track
chevrolet | porsche | slot cars | July 13, 2014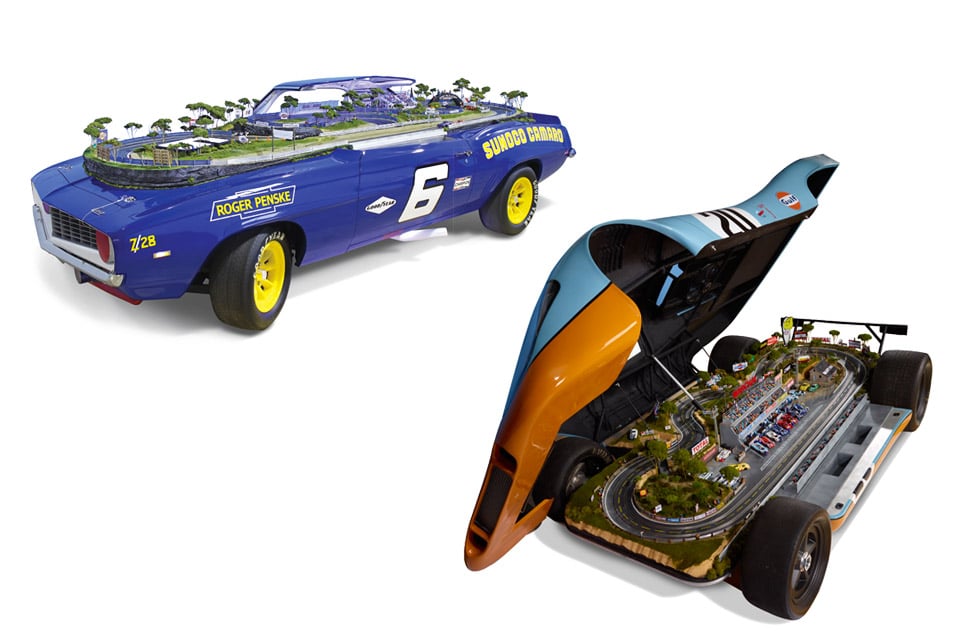 If you'd like to spend a lot of money on a Porsche 917 or vintage Camaro Z28 and not drive them on the road – but instead drive slot cars around inside them – then Hammacher Schlemmer may have just the thing for you.
The full-size 1969 Camaro Z28 has a slot car track built in to its hood and roof that is modeled after the legendary Watkins Glen International raceway. The car's windshield, roof and seats were first removed to make room for the 1/32 scale two-lane raceway. The route is hand-carved and includes banked turns patterned after the track's 11 corners. Retail price is a whopping $85,000 (USD), which is enough to buy at a couple of actual 1969 Z28s.
The Porsche 917 is a little pricier at $125,000, but it's based on the 1971 film, Le Mans, and has genuine race-worn GT prototype tires on aluminum three-piece rims and working headlights and taillights. In the case of the 917, the slot car track is hidden under the clamshell top which is lifted at the touch of a button.