VW 7-Seat SUV Headed to U.S. for Production
volkswagen | July 14, 2014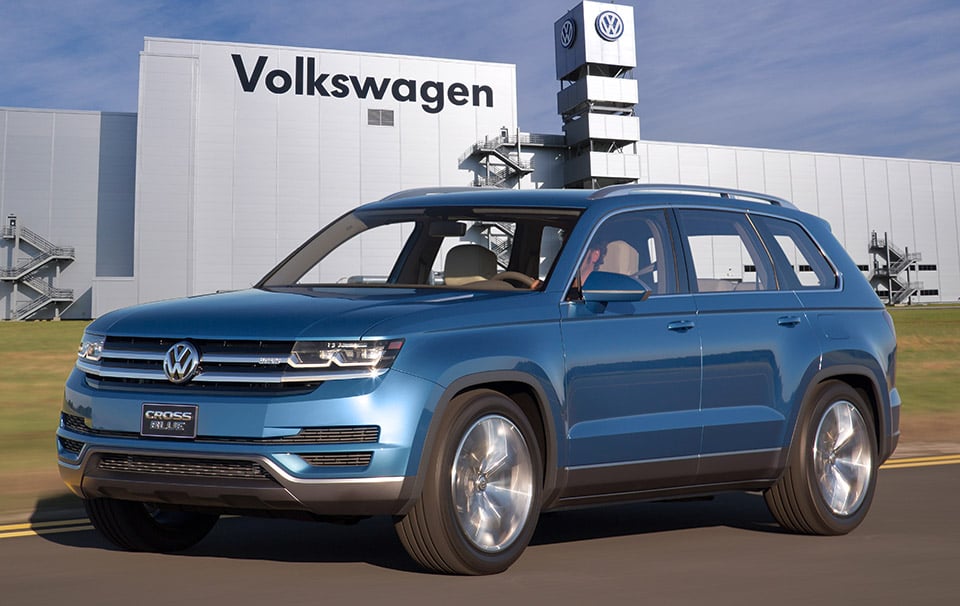 Volkswagen CEO Marin Winterkorn has announced plans to produce a new 3-row, 7-seat SUV for the U.S. The as-yet-to-be-named large SUV will be manufactured at VW's Chattanooga, Tennessee factory, and will arrive as a 2016 model, based on the CrossBlue concept, which it first showed off back in 2013.
As initially shown, the CrossBlue featured a hybrid diesel-electric drivetrain with a six-speed dual-clutch transmission, and is positioned above the Touareg in terms of size. Target fuel economy is 33MPG city/37MPG highway, and 89MPGe in pure electric mode. It's unclear if the specs of the final production vehicle will change.
VW expects the production to add about 2,000 jobs, and will invest about $600 million in Tennessee as a result of the project.