1990 Range Rover Great Divide Expedition Replica
auction | charity | land rover | range rover | July 15, 2014
Land Rover is celebrating the 25th anniversary of eight Great Divide Expedition Range Rovers' successful crossing of the Continental Divide by recreating one of the unique vehicles. The vehicle will be offered for auction beginning on August 4, 2014 with the proceeds going to Tread Lightly!, a non-profit organization that promotes safe and responsible off-road driving.
Of the original eight vehicles that participated in 1990, only three are known to remain in working condition and this replica has been built to mirror the original specifications as closely as possible.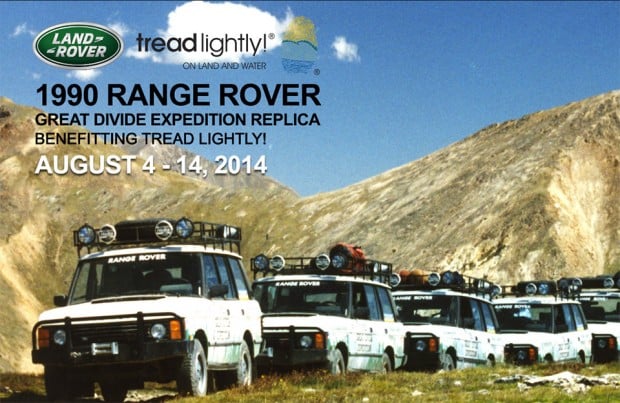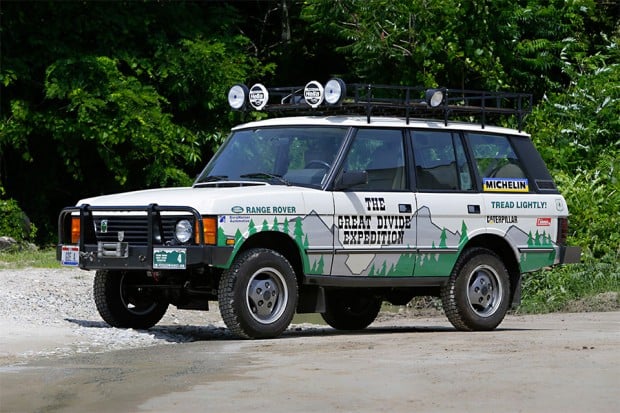 The auction will run through August 14. The highest bidder not only gets the vehicle but will also be Land Rover's guest on a 9-day adventure across some of America's toughest terrain in the 25th anniversary Great Divide Expedition from September 3-12. No word on what the consequences are should someone side-swipe a rock in your newly purchased Range Rover during the expedition.