2015 Aston Martin V12 Vantage S Roadster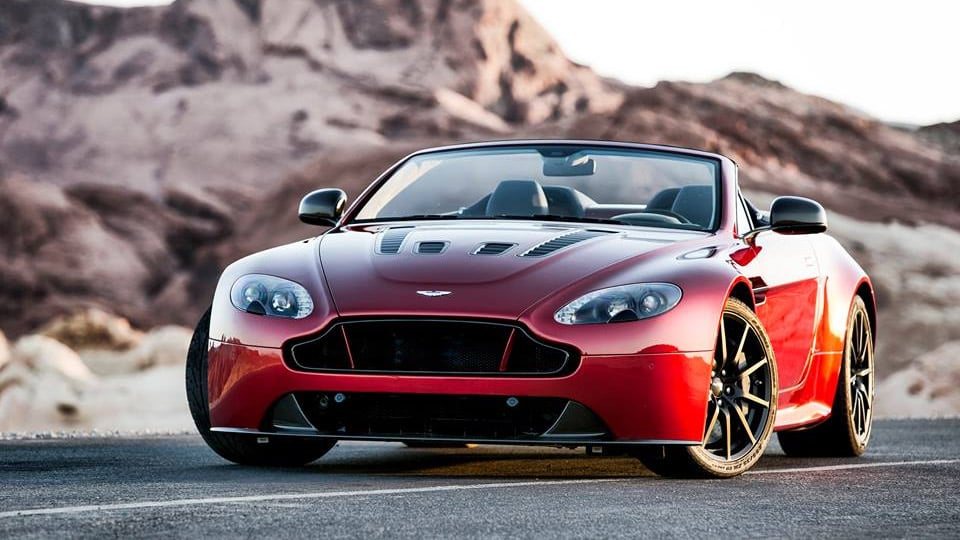 2015 Aston Martin V12 Vantage S Roadster

Powertrain: 573hp, 6.0-liter V12 engine, 7-speed automatic transmission
0-to-60 Time (secs): 3.9 secs.
Top Speed (mph): 201mph
Curb Weight (lb): 3,847 lbs.
Wheelbase (in): 102.4 in.
Total Length (in): 172.6 in.
Width (in): 73.4 in. (w/o mirrors) / 79.6" (w/mirrors)
Base Price (USD): TBD
We've seen how well the Aston Martin V12 Vantage S can hold its own in the wintertime, we now have a roadster version that's equally as suited to warm summer drives. The V12 Vantage S Roadster offers the same power of its coupe predecessor, with a naturally-aspirated 573 horsepower 6.0-liter V12 engine, capable of launching the drop-top from 0-to-60mph in an impressive 3.9 seconds. Top speed for the V12 Vantage S Roadster is 201mph, 4mph slower than the coupe, but we still imagine it would muss up your hairdo more than just about any other car on the road.
A 7-speed Sportshift automatic manual transmission offers paddle shifters, doing away with the manual transmission found in previous Vantage Roadsters. Its power-assisted ZF Servotronic rack and pinion steering system offers a 15:1 ratio. Handling systems include three-stage active damping and dynamic stability control, along with two-stage anti-lock brakes. Speaking of brakes, the car comes standard with ventilated carbon ceramic matrix discs for extreme stopping power.
Built from a lightweight aluminum and magnesium chassis with epoxy welds, we can only imagine the car will offer excellent stiffness for a convertible. Carbon fiber accents, including a grille, rear diffuser and front splitter made from the material help cut down weight, and just look great. It's ragtop offers a quick 14-second drop at speeds up to 30mph, and hides beneath a tonneau cover to provide a sleek and aerodynamic body design when opened. We're not certain, but it also looks like there are cutouts for pop-up roll bars.
The V12 Vantage S Roadster's tech specs outdo its closest competitors – the Jaguar F-Type V8 S, and the Ferrari California T – but it's also likely to cost quite a bit more. Early estimates are that the V12 Vantage S will cost around $250,000(USD), while the Jag will set you back only about $100k and the Ferrari around $200k.