Rare 4-Speed 1970 Dodge Coronet R/T up for Sale
auctions | dodge | July 19, 2014

Built out with Chrysler's famed 426 Hemi engine, this 1970 Dodge Coronet R/T has the very special distinction of being one of only 13 Coronet R/T cars made in 1970 – and only four were made with a 4-speed manual.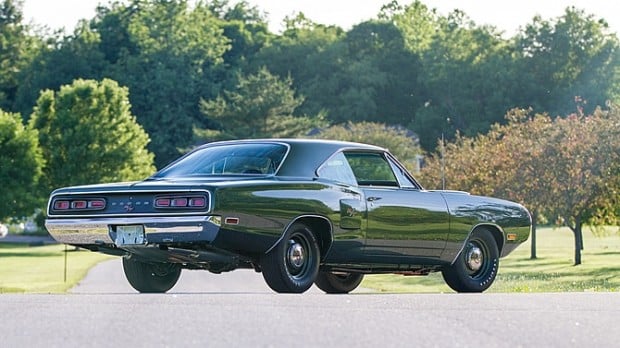 Incredibly, the 3400 pound car could zip from 0-to-60 in just 5.3 seconds, making it one of the fastest production cars of its time. We're sure the giant dual Ramcharger hood scoops were part of its impressive performance.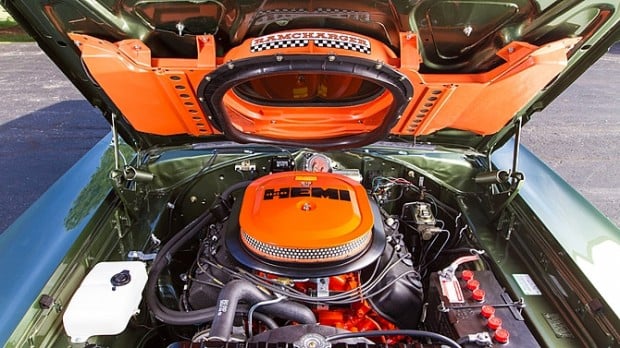 This particular specimen has had a full top-to-bottom restoration with factory/new-old stock parts, a matching serial numbered engine, and documentation going back all the way to its original owner.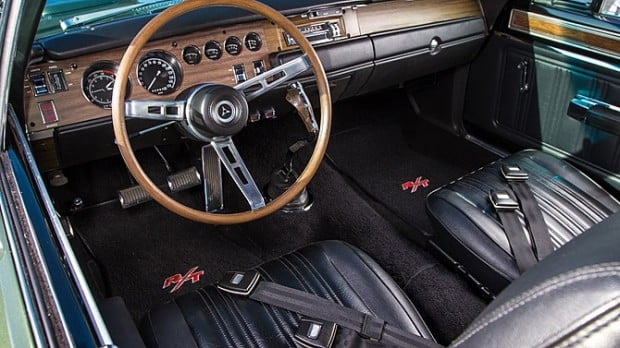 The 1970 model year was also interesting in that it was the only year to feature the infamous "bumble bee wing" grill overlay. Apparently buyers weren't particularly happy about the grille's design, and it all but killed Coronet sales. With time, we've become quite fond of it ourselves.
The car hits the auction block at Mecum Auction's Harrisburg 2014 sale, which runs from July 24 to 27.