School Children Help Rolls-Royce Design Electric Racer
rolls-royce | July 22, 2014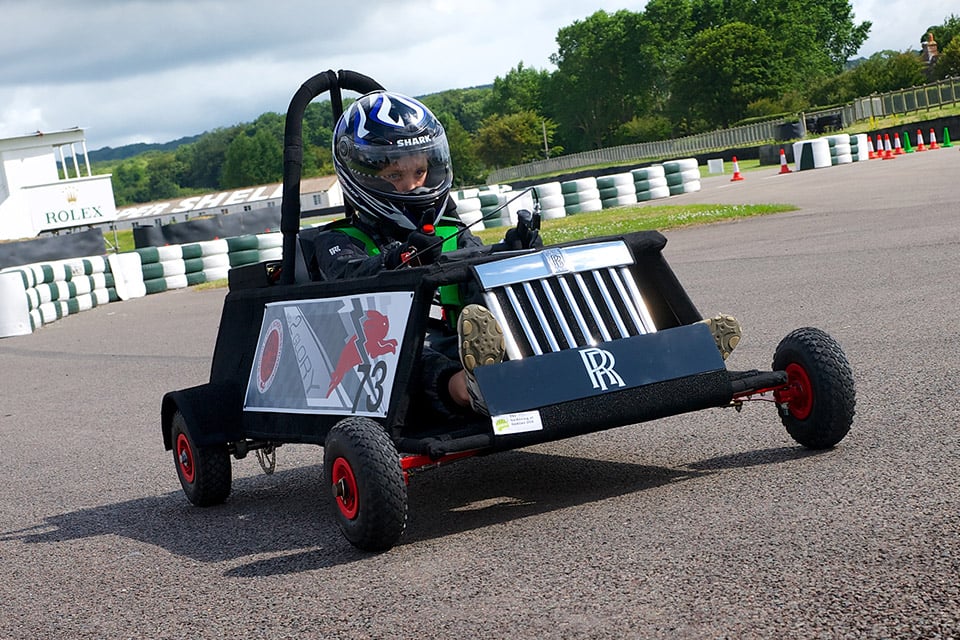 Rolls-Royce Motor Cars worked with a team of students from the March CE Primary School — located adjacent to Rolls-Royce's home in Goodwood — to design and build a special electric car to compete in the Greenpower IET Formula Goblin race at the Goodwood Motor Circuit. The contest is aimed at encouraging young people between the ages of 9 and 11 to take an interest in engineering by building a functional and drivable electric car.
The Rolls-Royce team, as might be expected from a bespoke luxury automaker, not only finished well in the races but took home the prize for "best bodywork." The student members of the team even had a chance to tour the Rolls-Royce headquarters prior to the event, which certainly may have served as inspiration for their competing vehicle from the maker's apprentices, engineers, craftspeople and bespoke designers. The team member were also presented with hand-stitched custom overalls prepared in the manufacturer's leathershop prior to final race pre-checks.
It's wonderful to hear a company as prestigious as Rolls-Royce giving back to the local community and schoolchildren. We're just hoping that next year, if the company again participates in the event, that their racer will be finished in Maggiore Blue.