2015 Porsche Cayenne Revealed
porsche | July 24, 2014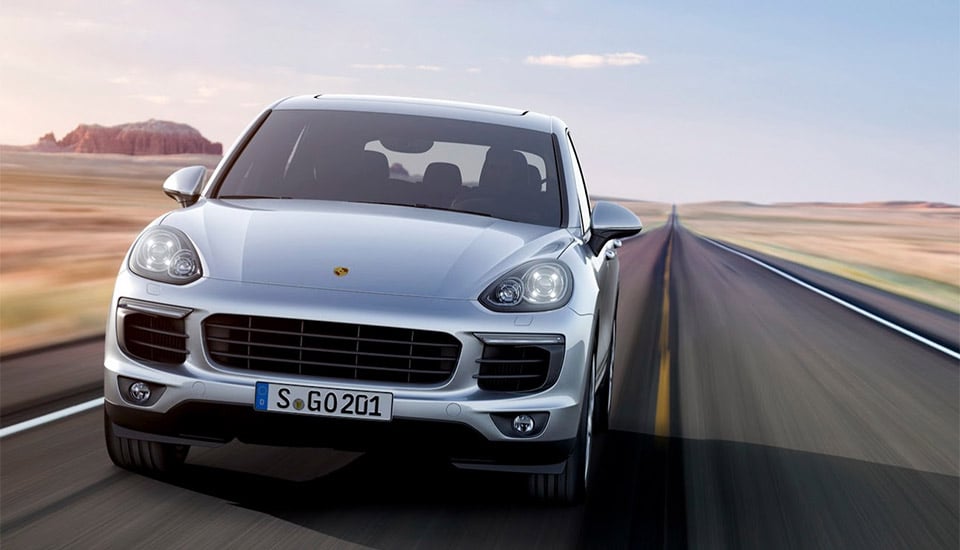 While much of the recent focus on Porsche's SUV line has been on the Macan, its bigger brother is still going strong, and is getting some love for the 2015 model year.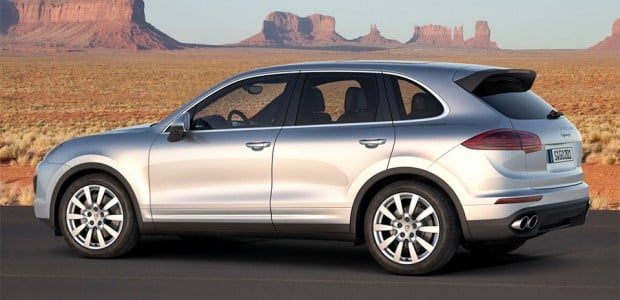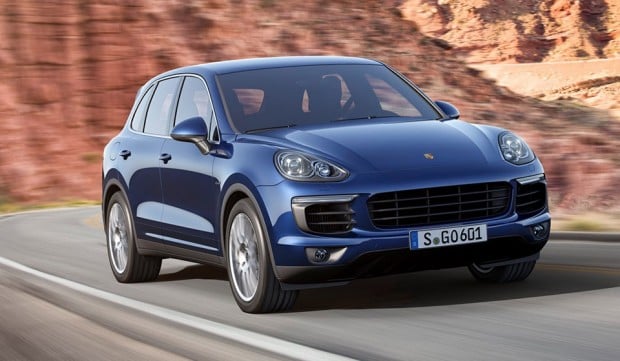 The updated model not only gets a number of visual enhancements, but will offer improved engines and one wholly new model. For starters, you'll notice that the front end has a wider, more contoured hood, and a new, more rectangular grille, bumper and headlight design. Speaking of headlights, Bi-Xenons are standard with the Diesel, S and S E-Hybrid models offer cool four-point LED running lights, and the Cayenne Turbo has true LED headlights with Porsche's dynamic light system.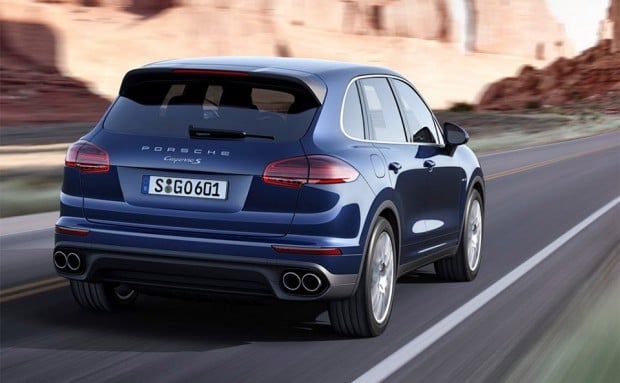 Also of note is the revised rear end, which has narrower, more sculpted taillights, a recessed license plate area, and deep horizontal creases in the bumper surround to give it a more finished and sleeker look. New exhaust tips are now seamlessly integrated into the lower section as well.
The facelifted design adds a number of cleverly placed body creases and sculpted edges which capture and reflect much more light, and make the whole vehicle look more sporty.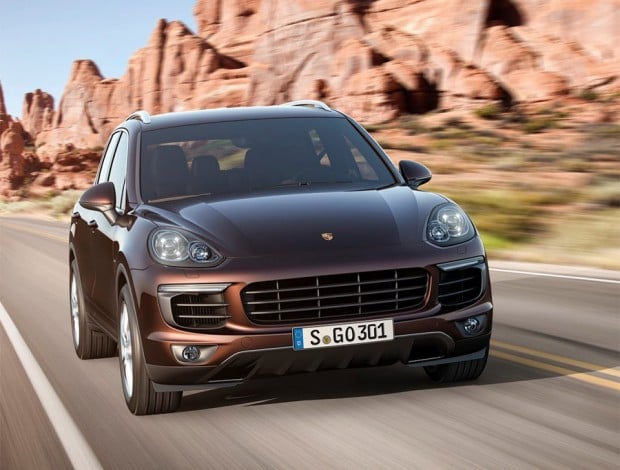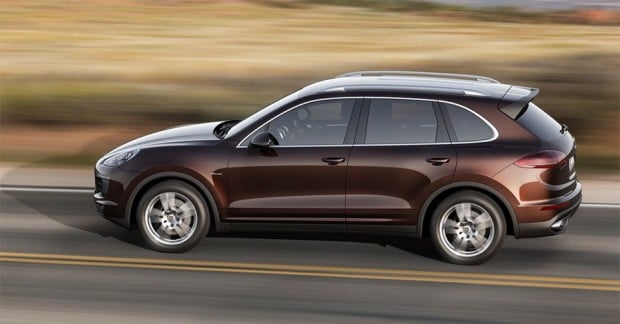 Inside, the Cayenne will get some upgrades as well, with the most notable being a new steering wheel with paddle shifters and a configuration similar to the $800,000+ 918 Spyder. We're not sure what else Porsche has in store for the interior, as they have yet to share any images.
The Cayenne will be offered in four flavors here in the U.S., including the Cayenne Diesel, Cayenne S, Cayenne Turbo, and the all new Cayenne S E-Hybrid, the first plug-in hybrid in the line – and currently the only luxury SUV on the market that can make that claim.
Power specs and pricing for the four configurations are summarized below:
Cayenne Diesel:
3.0 liter turbo V6
240hp, 406 lb-ft. torque
0-to-62: 7.2 seconds
Top Speed: 135mph
Base Price: $61,700
Cayenne S:
3.6-liter V6
420hp, 406 lb-ft. torque
0-to-62: 5.2 seconds
Top Speed: 160mph
Base Price: $74,100
Cayenne S-E Hybrid:
3.0 liter supercharged V6 + electric motor
333hp (gas) + 95hp (electric)
435 lb-ft. torque
0-to-62: 5.4 seconds
Top Speed: 151mph / pure electric: 78mph
Base Price: $76,400
Cayenne Turbo:
4.8-liter twin-turbo V8
520hp, 553 lb-ft. torque
0-to-62: 4.2 seconds (4.1 w/sport chrono)
Top Speed: 173mph
Base Price: $113,600
The 2015 Porsche Cayenne will make its official debut at the Paris Motor Show in October 2014, and will be available in U.S. dealerships starting on November 1.