Lamborghini Countach LP400S Series 1 on Auction
auctions | countach | lamborghini | July 25, 2014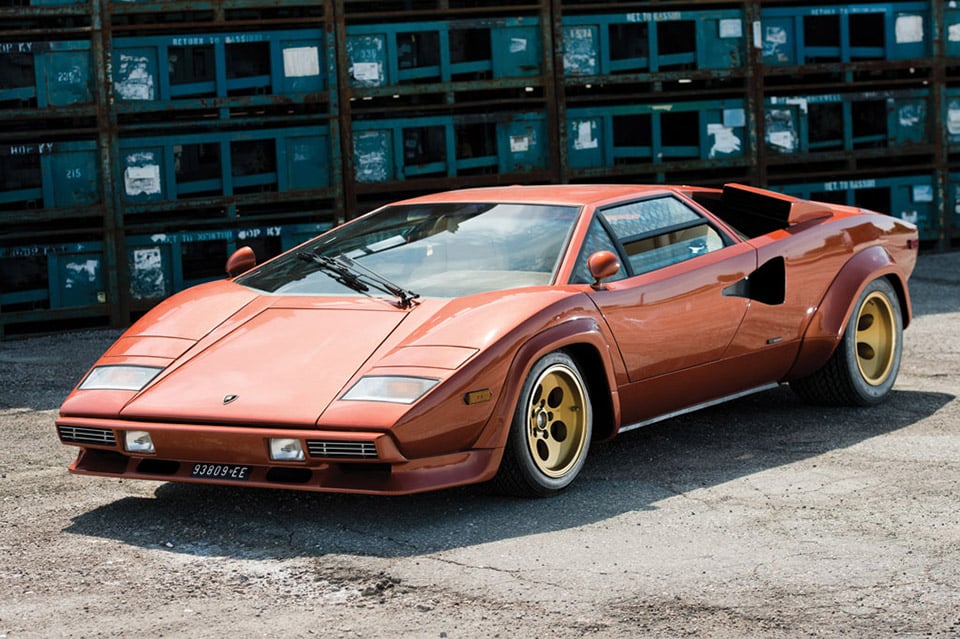 The Lamborghini Countach is one of the most over-the-top production cars of its generation, yet it remains to this day one of the best known and most recognizable sports cars anywhere. RM Auctions is offering for sale a very rare 1979 LP400S Series one.
This is the second variant of the Countach following on the original LP400 and only 50 of the LP400S Series 1 models were ever built. This vehicle has been owned by one family for its entire history and has traveled just 864 kilometers over that time. The Series 1 is outfitted with the Countach's 3.9-liter V12 engine producing 375 horsepower, but also comes with a lowered suspension, the famous Campagnolo Bravo "telephone dial" wheels, Stewart Warner gauges, and 1.8-inch carburetors.
This LP400S Countach comes without the optional rear spoiler, which means its top speed is increased by 10 mph. When new, the car was priced at $95,000. It is expected to bring between $600,000 – $800,000 (USD) at auction, which will be held on August 15, 2014.