McLaren P1 GTR Concept Teased
mclaren | July 25, 2014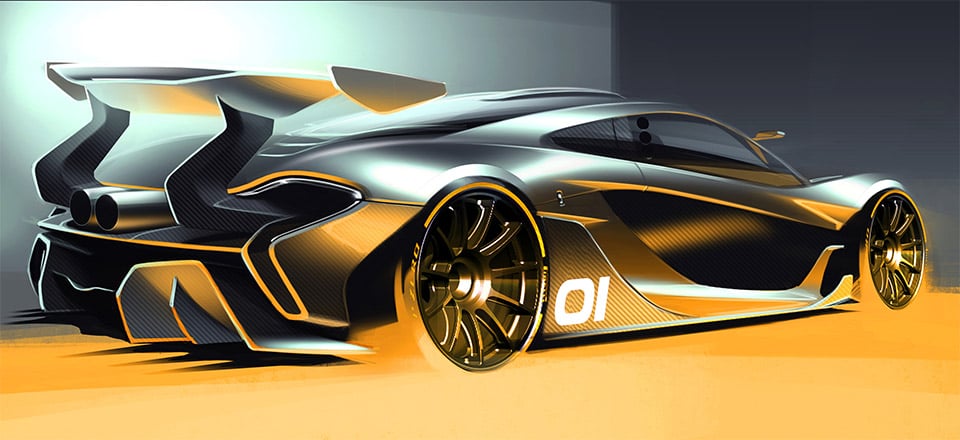 If the McLaren P1 hybrid hypercar isn't special enough for you, the British automaker is promising to show off an even more impressive variant of the car at the 2014 Pebble Beach Concours d'Elegance. The McLaren P1 GTR is a special track-focused variant of the road-legal P1.
While McLaren hasn't revealed all of the changes coming to the GTR model, it's clear from the rendering that the car will have a much larger, fixed rear wing, large dual exhaust ports, and exposed carbon fiber bodywork. We're guessing that this model also trims some weight, but we're not sure they're going to do any better than the 903 combined horsepower of the stock P1.
McLaren says the P1 GTR will go into production in June 2015, once they've finished building the 375th and final P1 road car.