Aston Martin Lagonda: Mid-East only Super Sedan
aston martin | July 26, 2014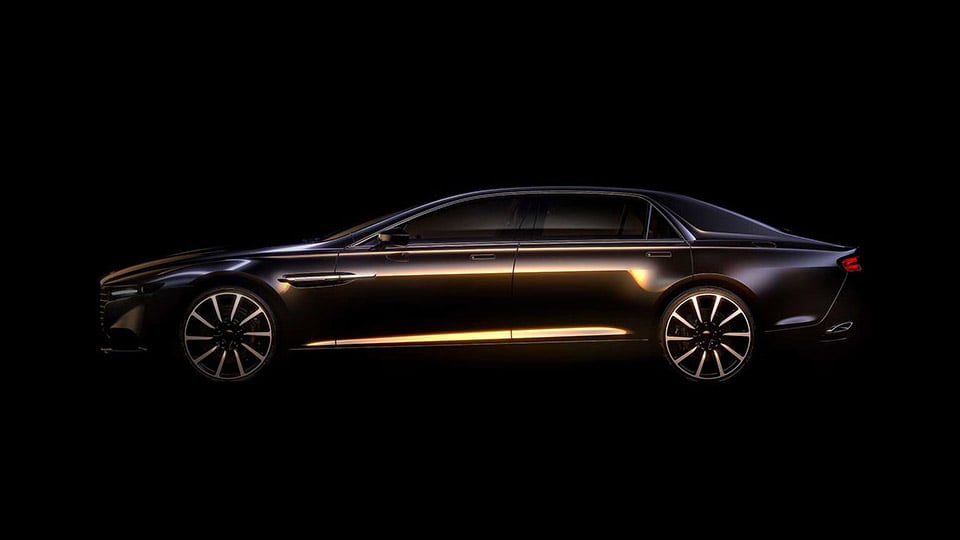 Aston Martin has released a couple of teaser images of its new super sedan which will carry the historic Lagonda nameplate. The bespoke sedan will be available only in Middle East markets in strictly limited numbers. Following in the wake of Aston Martin's recent project cars such as the V12 Zagato and CC100 Speedster, this car also began with customer requests and has since been moved into limited production.
The Lagonda is based on Aston Martin's VH architecture and features the automaker's bespoke build quality, including the use of carbon fiber body panels. The car will be powered by the company's 555hp 6.0-liter V12 engine which is also found in the Rapide S and will be hand-built in the company's Gaydon, Warwickshire facility which recently built the One-77 hypercar.
Sales of the vehicle will be done by invitation only, with details and pricing remaining confidential. Apparently, if you have to ask ….