2012 Ford Focus with Martini Livery on Auction
ebay | ford | martini racing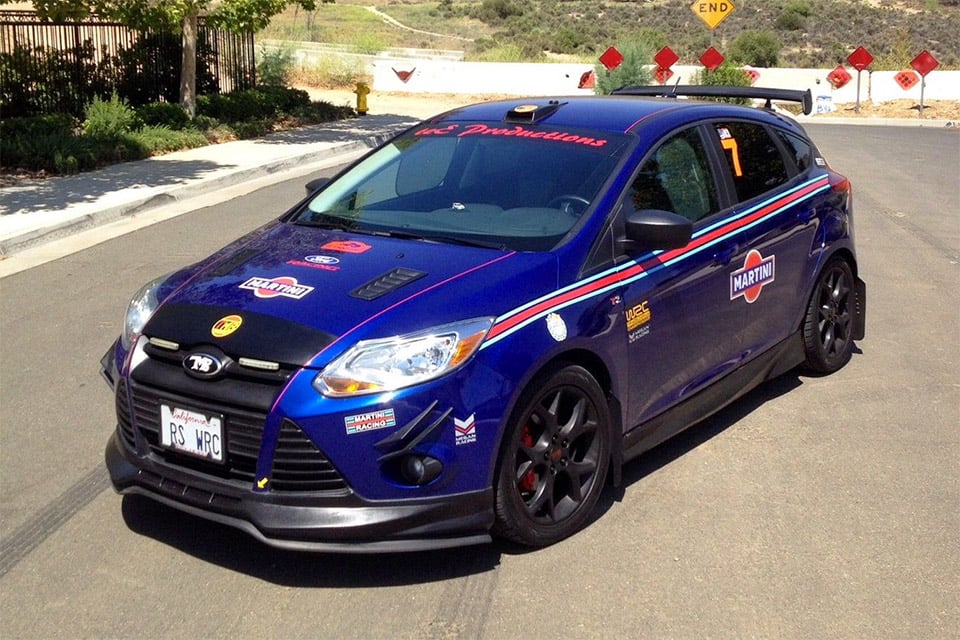 The Ford Focus RS is one of our favorite hot hatches available today. It's great fun to drive and more than capable on the road and on the track. But what better way to finish one than with a Martini Racing livery? This one also won First Place at the Ford Mustang 50 Years Anniversary celebration in Los Angeles (although it's unclear exactly what the award was for).
The 2012 Ford Focus FS T2 WRC is still under factory warranty, with just 50 miles on the odometer. The owner says people often stop him to take pictures of the vehicle, which just looks great in its livery, which is a tribute to Martini Racing and Colin McRae WRC racing. There have been a long list of mods applied, including the giant rear wing, new performance tires, a front downforce kit, front RS diffuser, a new rear diffuser, and much more.
Bidding is currently just over $5,000 with the reserve not met (frankly, it seems this car could use a lot more pictures). The auction ends on July 30, so keep an eye on it if you're interested.