2015 Dodge Challenger Hellcat 0001 up for Auction
auction | charity | dodge | July 28, 2014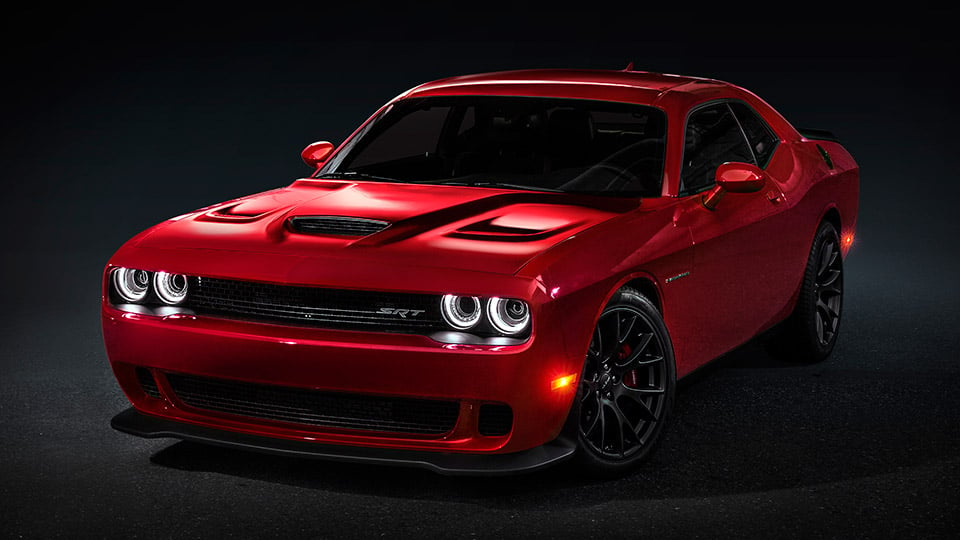 So you want to get your hands on one of Dodge's 707-horsepower Challenger Hellcats? You could queue up at the dealership with everyone else who wants one, or you could win one for yourself if you're willing to donate enough for charity.
But this isn't just any Challenger Hellcat, it's VIN 0001 – the very first Hellcat off the assembly line. The car is going up for auction during the Barrett-Jackson Las Vegas 2014 auction, which takes place from Sept. 25 to 27 at the Mandalay Bay Resort. 100% of the proceeds from the sale of the Challenger will go to benefit the Las Vegas' Opportunity Village, which helps those with severe intellectual disabilities become productive and fulfilled members of society. In addition, Barrett-Jackson is waiving all fees for this auction.
In addition to its butt-shaking supercharged 6.2-liter HEMI V8, the car has a one-of-a-kind Stryker Red exterior paint, hand-painted at the Dodge Viper facility. It's anyone's guess as to how much the car will sell for, but if we had to guess, we'd say it'll clear somewhere North of $200,000(USD).
If you happen to be attending Barrett-Jackson's Hot August Nights Auction in Reno, Nevada between July 31 and Aug. 2, you can see this gorgeous car in person.