KIA Teases All-New KIA Sorento SUV
KIA has begun teasing a newly redesigned third-generation Sorento SUV. The teaser images and the behind-the-scenes video showing the design sketches for the new model reveal quite a bit about the new SUV's styling. The oversized, split five-spoke wheels indicate a much wider stance to the vehicle, with a sweeping rear spoiler and what appear to be new LED taillights.
The front end is also restyled, with a lower, swept-back profile when compared to the 2015 model; more reminiscent of a shooting brake style than a full-sized SUV. The new design also incorporates a fuller version of the "tiger nose" grille, like the one found on the Optima, Cadenza and K900. This reminds us somewhat of the lines and style of the Volvo Concept XC Coupé that we saw at the Detroit Auto Show earlier this year.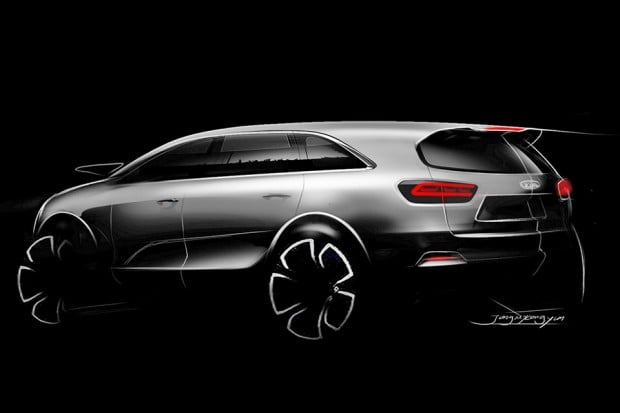 Designed as a collaboration between KIA's Korean, German, and American designers, the new Sorento will be unveiled at the end of August 2014 in Korea with its motor show premier at the 2014 Paris Motor Show on October 2.