1964 Daimler SP250 Roadster on eBay
auctions | daimler | ebay | July 31, 2014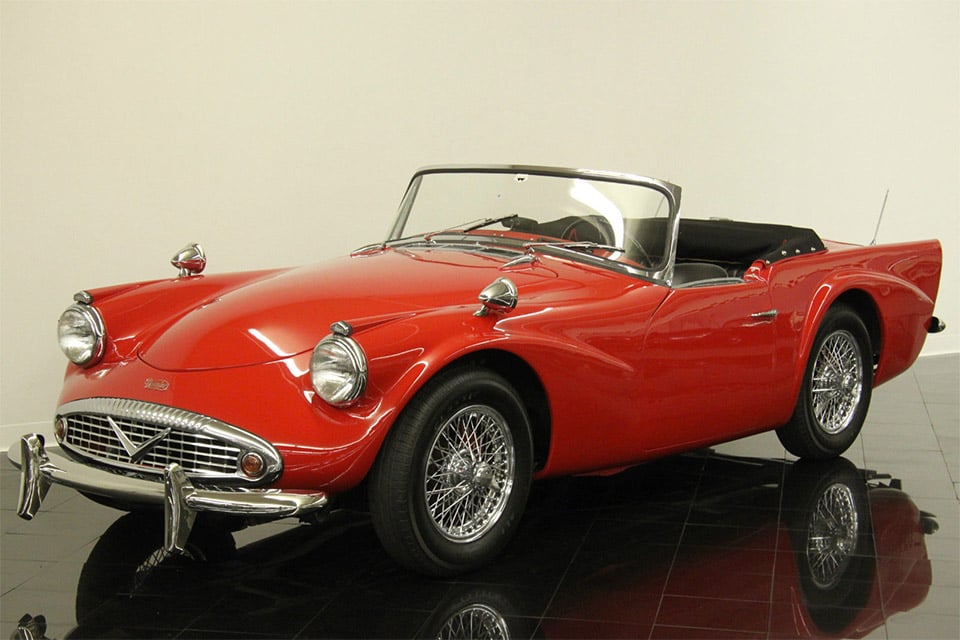 The Daimler SP250 Roadster is one of the classically styled open-top two-seaters of the 1960s that just seems to be ageless. When the car was first brought to the U.S. in 1959, it went by the name of the Daimler Dart, but Daimler quickly switched to the SP250 so as to avoid confusion with the already existing Dodge Dart. Only 2,849 of the SP250s were built before production ended in 1964.
The St. Louis Car Museum has a beautiful looking 1964 SP250 Roadster currently for sale and is offering it on eBay. This car was restored in 1988 and won the best in class award at a Concours event along with a top score at a Jaguar Club event, so apparently the restoration work is first class. Following that, the car was driven for a number of years and again stripped down and restored with new wheels, weatherstripping, rebuilt instrumentation, and a rebuilt suspension.
The auction ends on August 5, 2014, with a Buy It Now price of $69,900 USD. For the right collector, this may be just the open top two-seater that will be perfect for fall driving.