Jaguar Ekes out Details on the XE Sport Sedan
jaguar | July 31, 2014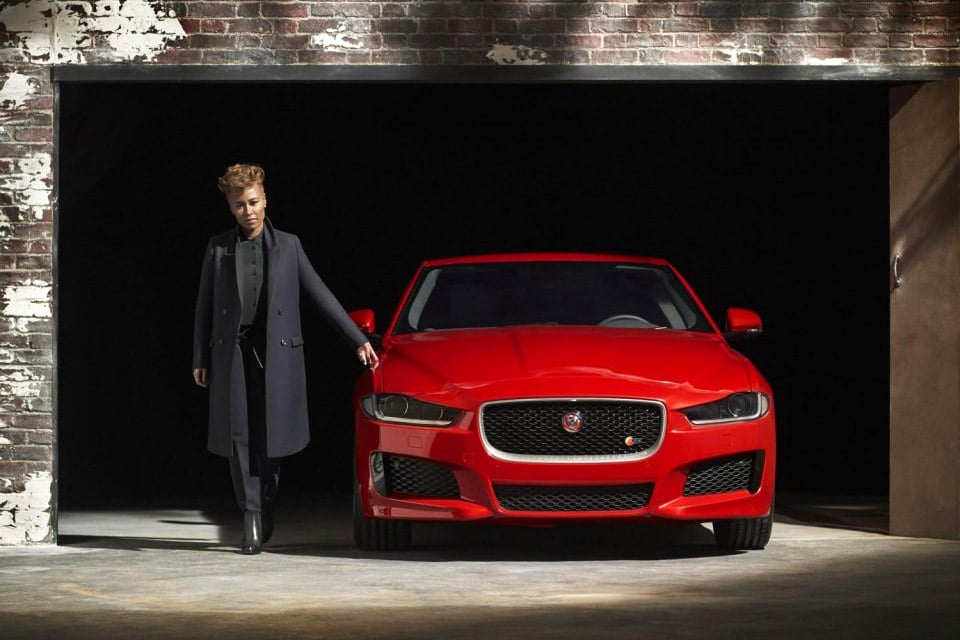 We had a sneak preview of the new Jaguar XE Sport Sedan a couple months ago, but the car was wrapped in vinyl to disguise its lines. Jaguar has returned with a bit more of the vehicle, but they don't seem to be too anxious to lift the veil entirely.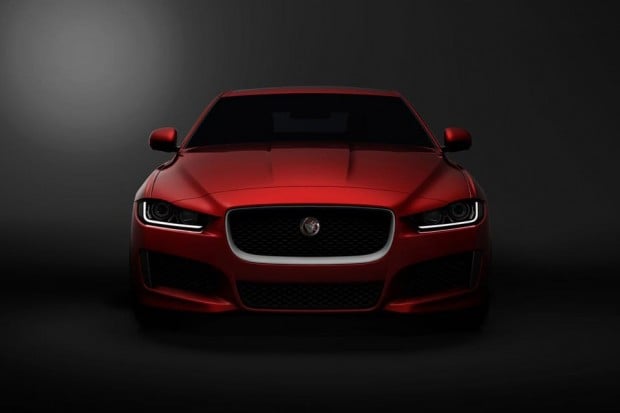 Designed to compete with the BMW 3-series, the Jaguar XE is built with new aluminum-intensive construction techniques, with the high-strength alloy chassis providing both a rigid structure along with a supple ride with precise handling. The new XE's body will be made up of over 75% aluminum, far more than other cars in its class. The resulting weight reduction and the fuel-efficient engine is expected to deliver over 75 mpg, based on the UK measurement standard. Here in the U.S., it's likely to do somewhere between 40 and 50mpg, depending on the engine options they offer here.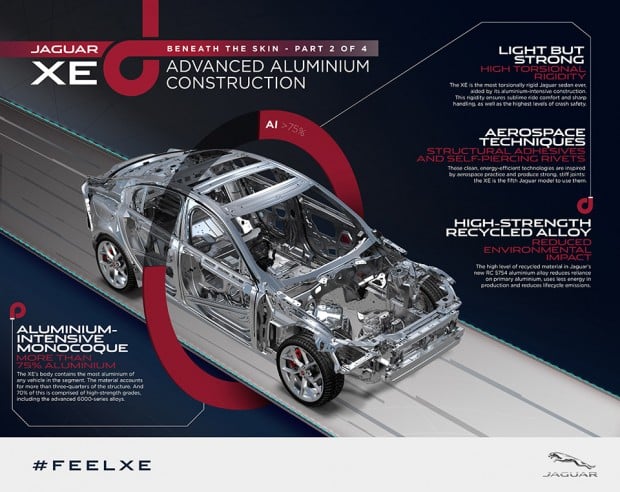 The Jaguar XE's suspension includes the F-Type-derived front suspension for accurate and immediate response along with the Integral Link rear suspension; a layout designed for optimum performance, comfort and control. It will also be fitted with Jaguar's All Surface Progress Control, providing the rear-wheel drive car with dependable performance even in slippery road conditions.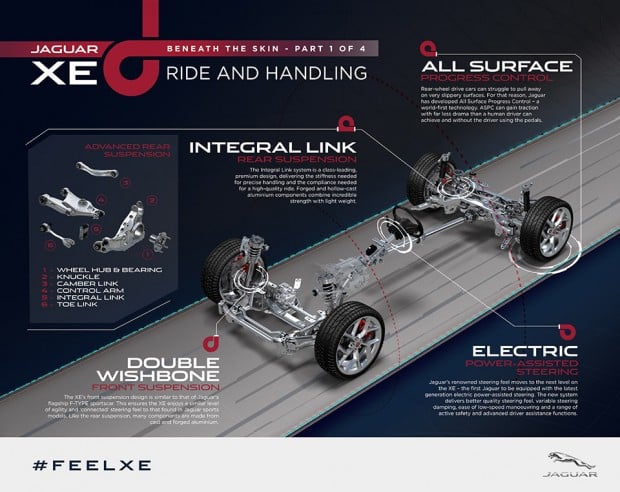 The teaser images and video feature singer Emeli Sandé, who will be performing an original song as part of Jaguar's FEEL XE promotion as part of the car's reveal in London on September 8, 2014.