Concepts from Future Past: 1957 Chrysler Diablo
1950s | chrysler | convertibles | August 1, 2014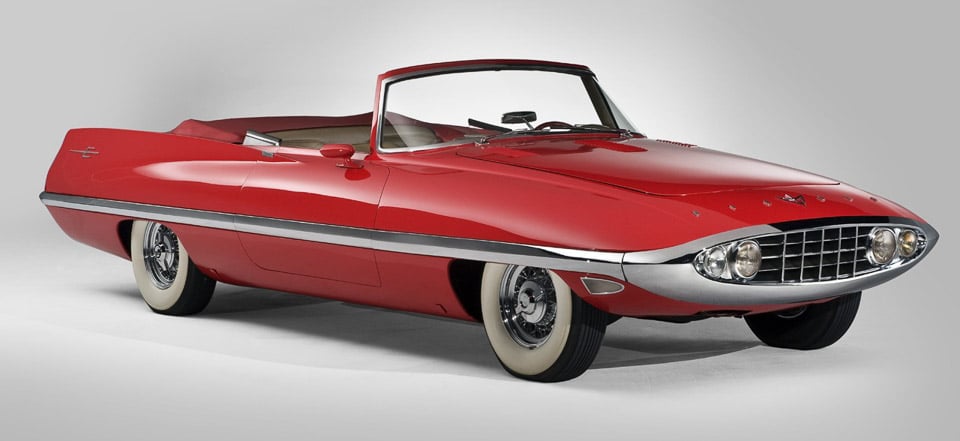 One of the standout design concepts of the 1950s was the '57 Chrysler Diablo. The Diablo was a two-door convertible that measured in at a whopping 22-feet long. In an era filled with tall family cars with tons of ornate chrome work, the Diablo was much cleaner in line, prognosticating the kinds of design elements that wouldn't find their way to production cars until the 1960s.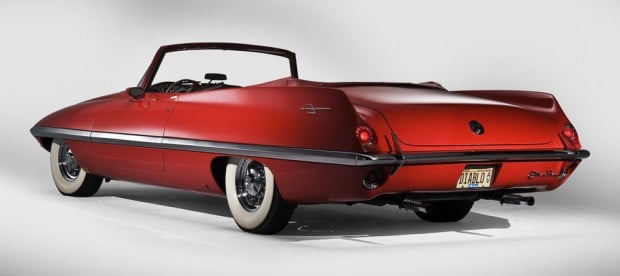 The car was built on the chassis of a 1956 Chrysler Imperial, but it sure looked nothing like that car.

Initially shown as the 1956 Dart concept by Virgil Exner, it was later modified by Italy's Carrozzeria Ghia to become the car shown here, adding the convertible top, chopping off the giant fins, and adding the gleaming red paint and trim.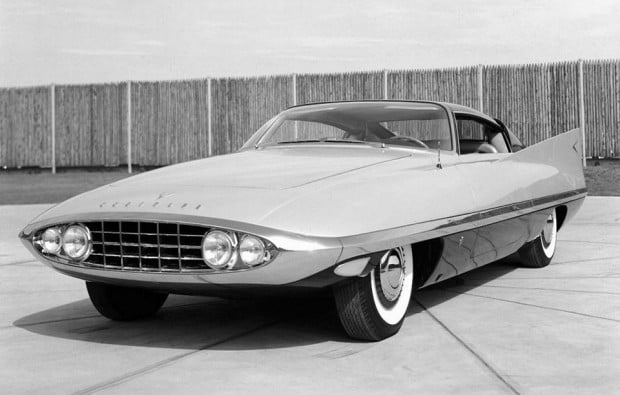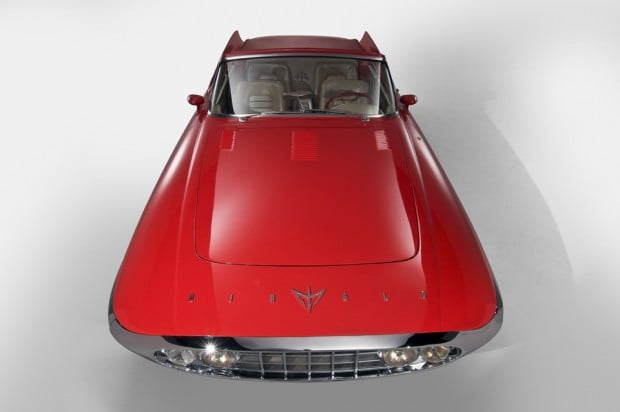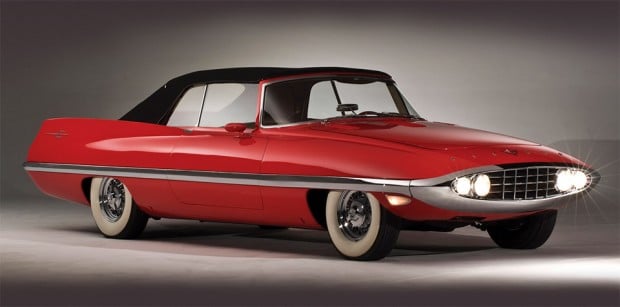 Under the hood, the car had a powerful 392 HEMI engine that could push out 375 horsepower. Unlike most convertibles of its era, the Diablo had four individual bucket seats instead of benches, and was loaded with modern features like air conditioning, and pushbutton controls.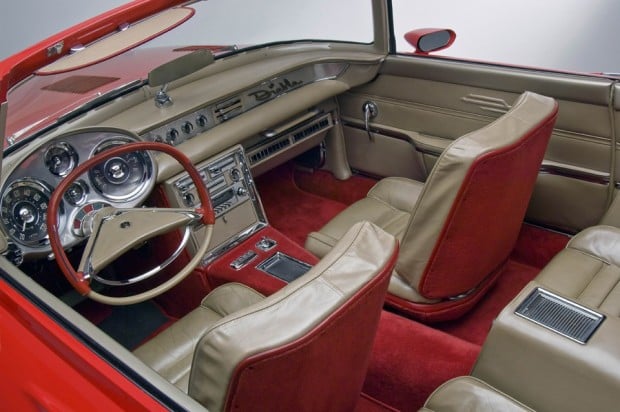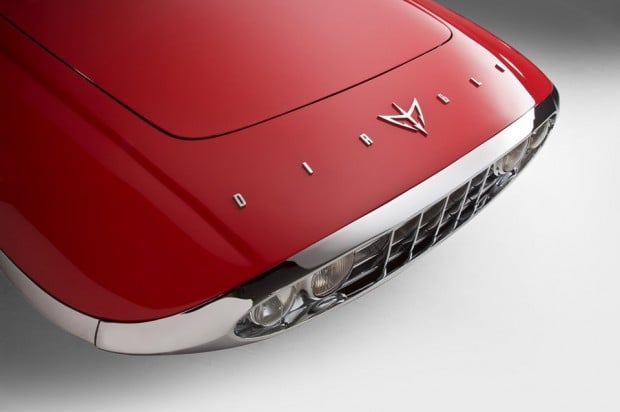 The car was most recently sold by Barrett Jackson, and can be seen in the video clip below:
(Images via RM Auctions)