U.S. Marshals American Muscle Cars Auction
auctions | chevrolet | ford | muscle cars | mustang | plymouth | August 1, 2014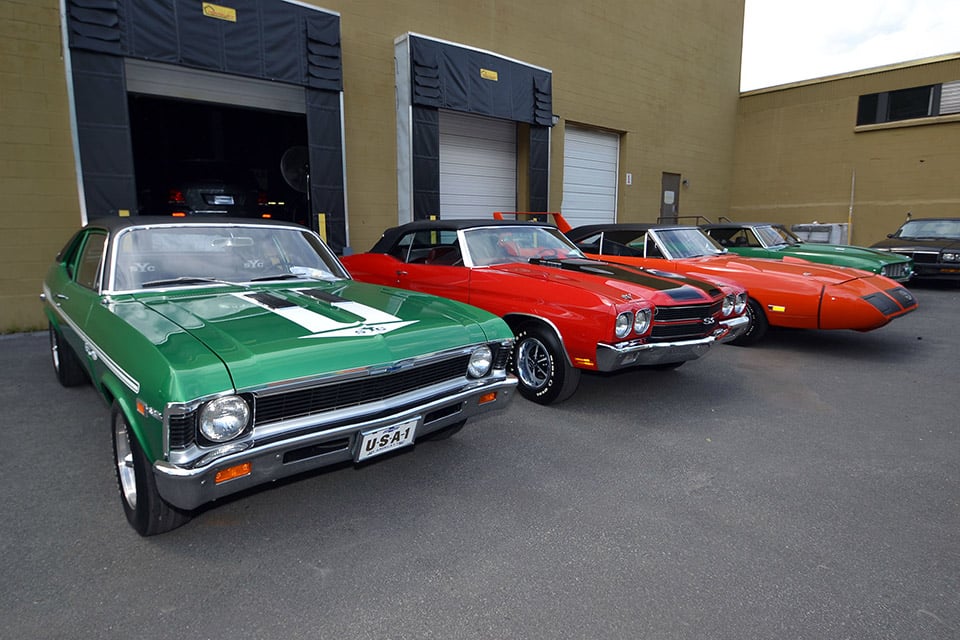 "Drive it like you stole it" might take on a whole new meaning if you bid on one of these muscle cars seized by the U.S. Marshals. The impressive collection of classic American muscle will be auctioned on September 12, 2014 by A.J. Willner.
The cars included are: a 1970 Plymouth Hemi Superbird, a 1970 Ford Mustang BOSS 429, a 1967 Ford Mustang Shelby GT 500, a 1969 Chevrolet Yenko Chevelle 2 Door Hardtop, a 1969 Chevrolet Yenko Nova 2 Door, a 1969 Chevrolet Yenko Camaro, and a 1970 Chevrolet Chevelle, 2 Door Convertible.
It's a beautiful collection of cars, to say the least, and they're sure to garner a nice price at auction. A.J. Willner also has all the documentation for the seven American classics available on its site. The auction will be done live and requires a $10,000 cashier's check as deposit to participate.
Who says crime doesn't pay?