Aston Martin DB9 Volante Equestrian
aston martin | August 2, 2014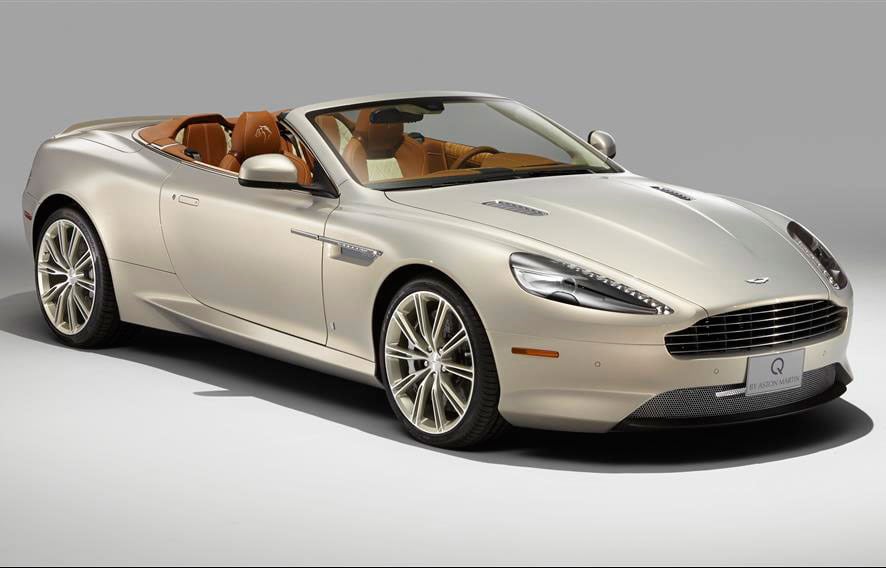 This very special Aston Martin DB9 Volante is a one-of-a-kind model that's been put together by the British automaker's "Q" division, which creates their most extravagant bespoke vehicles. Designed with ample amounts of deluxe Saddle Tan Luxmill leather, figured maple wood trim, and diamond-quilted ivory Alcantara, the car is quite stunning.
Other touches include equestrian-themed leather, formed into a saddle-like rear storage compartment, and matching leather luggage. Of course, it's also got the benefit of the DB9 Volante's powerful 517 horsepower engine, carbon ceramic brakes, adaptive damping, and speed-sensitive power steering to help make it drive as good as it looks.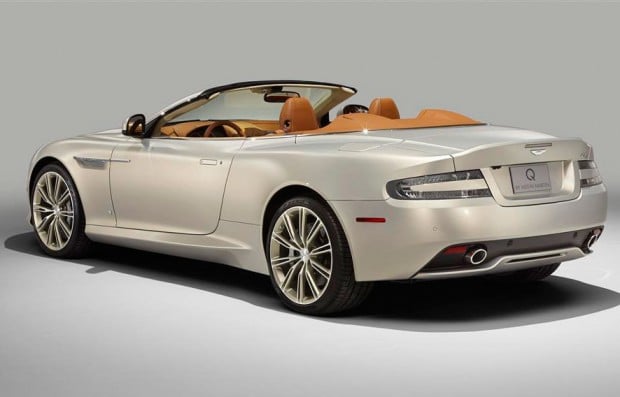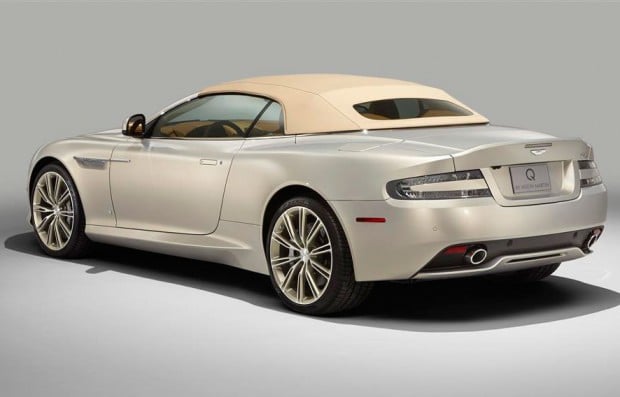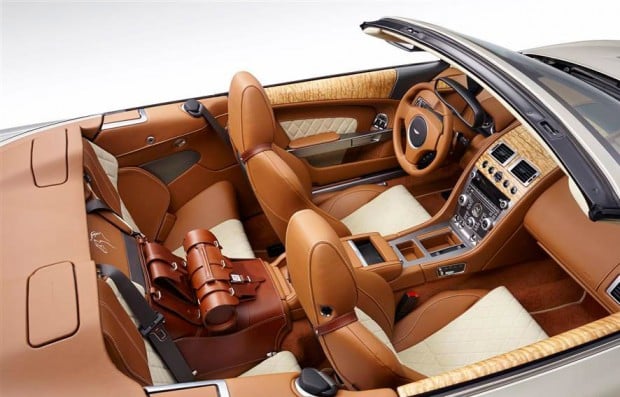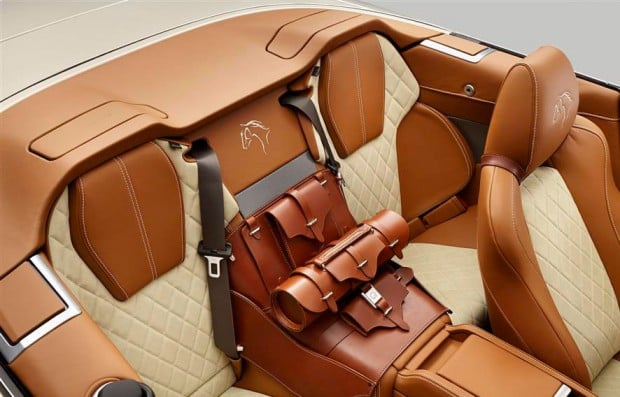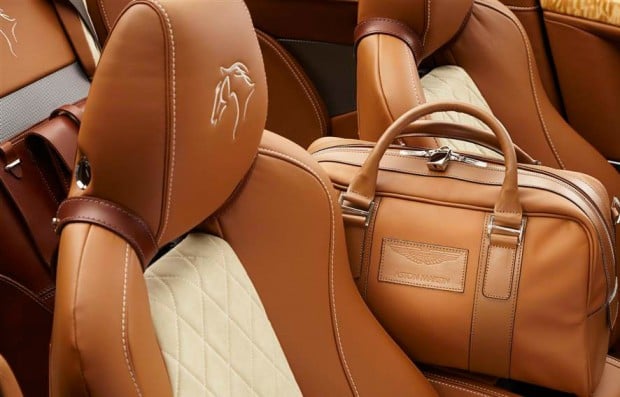 The car was made at the request of Aston Martin's Los Gatos California dealership, and will be on display during the Menlo Charity Horse Show, which runs from August 5 through 10, 2014. It will be auctioned off the following week at the Menlo Circus Club.