Road Race Motorsports: Fiat 500 M1 Turbo Tallini Competizione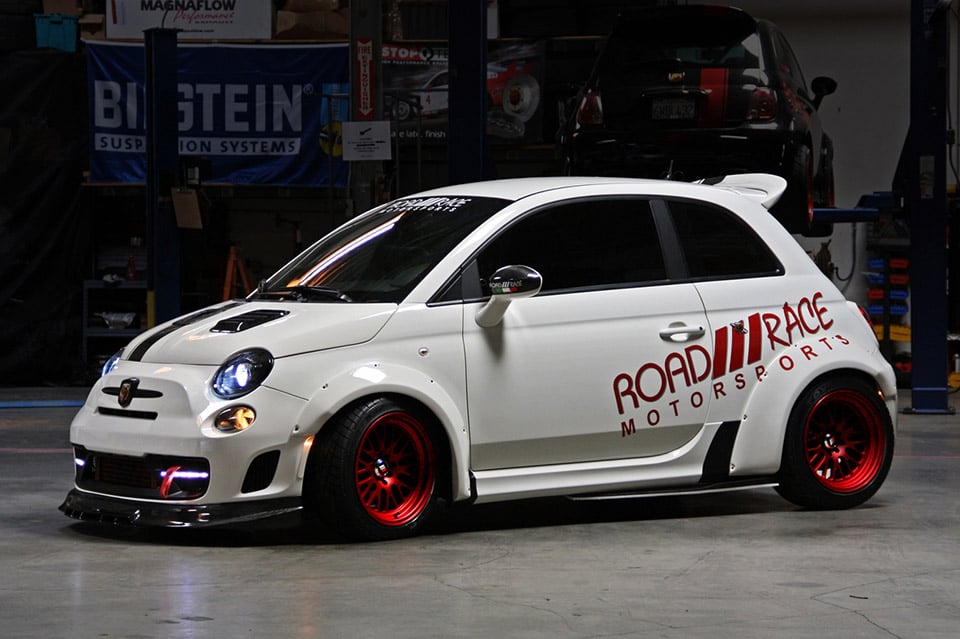 The Fiat 500 Abarth carries on Fiat's decades-old tradition of building fun-to-drive, quick, nimble, and tiny hatchbacks. And if the factory standard Abarth isn't quick enough for you, try to get one of the Fiat 500 Abarth 569 Bipostos. But, at Road Race Motorsports, they took the Fiat 500 even further with the Fiat 500 M1 Turbo Tallini Competizione. Not only does it have the longest name of any Fiat 500 we know of, it's purpose built for road rallies.
The team has retuned the 500's engines to boost horsepower to 250 with 250 lb-ft. of torque and a 0-to-60 time of 6.2 seconds. They've also fitted the car with a limited-slip differential, a carbon-Kevlar clutch, Bilstein shocks, stiffer bushings, and an upgraded sway bar. The aerodynamics get a lot of attention too, with rear spoilers, front air dams, side skirts, hood vents, and brake cooling ducts. The interior gets five-point harnesses with racing bucket seats along with custom trim pieces, shifters, pedals, and special badging. The 500 is also equipped with its own unique 16 x 9 wheels with TOYO Proxes 225/40-16 tires.
Just 50 of the cars will be built and the list of optional extras goes on and on. Depending on what packages you choose, pricing ranges from $15,000(USD) all the way up to $100,000.