BMW PUNK Z4 Steampunk by Carlex Design
awesome | bmw | carlex design | steampunk | August 4, 2014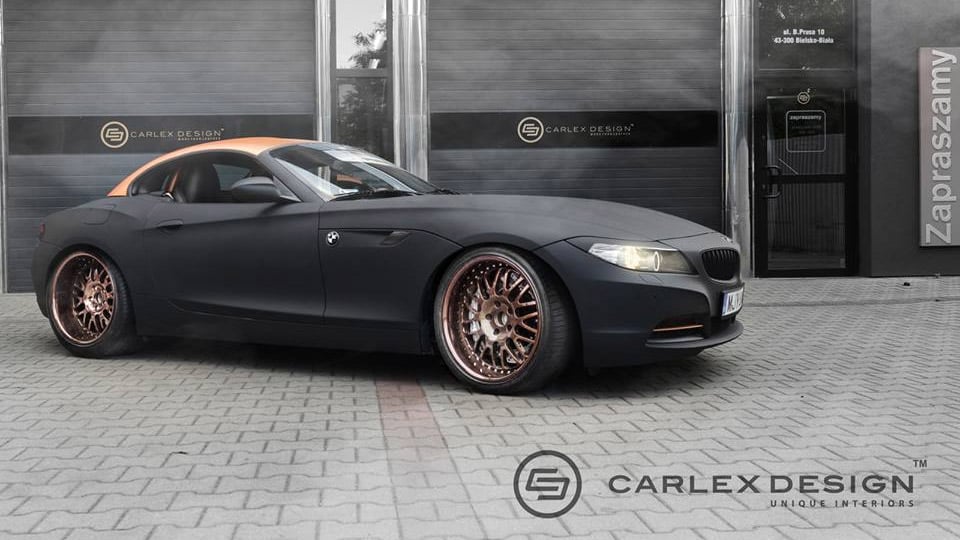 The guys at Carlex Design Europe have created another impressive custom car, this time pimping out a BMW Z4 roadster with steampunk influenced touches, highlighted by a matte black body, copper toned wheels, and spectacular interior finishes.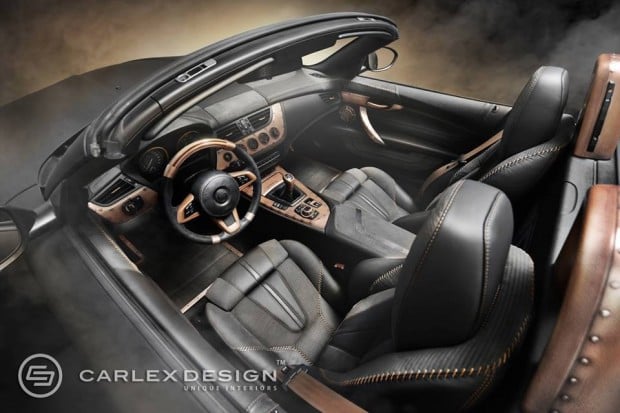 Copper-finish accents have been placed throughout the car's interior, including the trim on the dashboard, center console, steering wheel, the rollover hoops behind the seats, around the gauges, and even surrounding the floor mats. The stitching on the leather even has a copper sheen to it. To give it more of a steampunk style, the copper trim has been given riveted edges as well.
About the only thing missing from this car is an actual steam engine and propellers – and a driver with a top hat and a big handlebar mustache.